Janet Jackson was spotted arriving at LAX yesterday.  And we've been wondering what she's been up to. See the candids inside...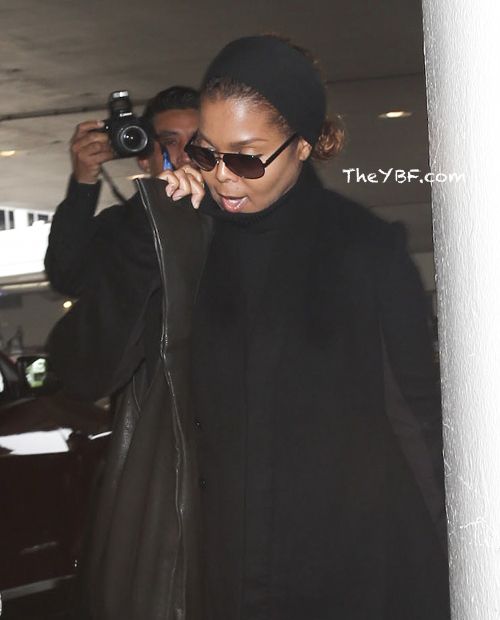 We haven't seen much of Janet Jackson since she married Wissam Al Mana and moved to the Middle East (though she did attend a few amFAR events last year), but she steppe dout of her love bubble and arrived back on US soil yesterday.  
Photographers caught her coming out of LAX trying to hide her face.  And she was fully covered in the type of clothing she said she would now wear, now that she has reportedly converted to Islam.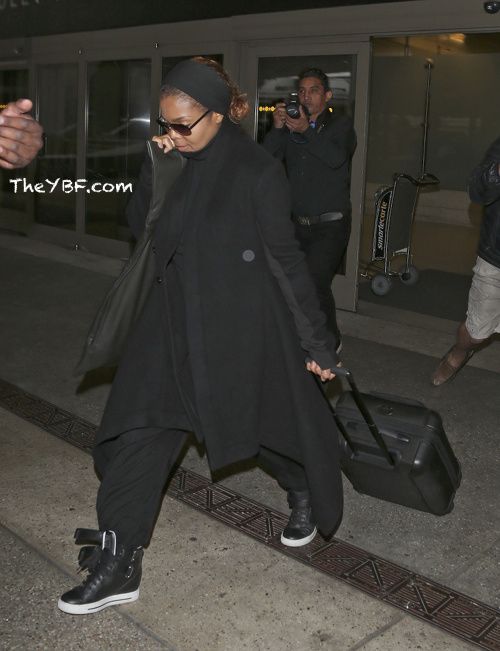 Also......in ESPN The Magazine's "Music Issue," ex-FCC chairman Michael Powell admitted that he and his colleagues overreacted and owed Janet an apology for "Nipplegate".  Umpteen years later....
"I think we've been removed from this long enough for me to tell you that I had to put my best version of outrage on that I could put on. Part of it was surreal, right? Look, I think it was dumb to happen, and they knew the rules and were flirting with them, and my job is to enforce the rules, but, you know, really? This is what we're gonna do?"
Too little too late?

Photos via INFPhoto