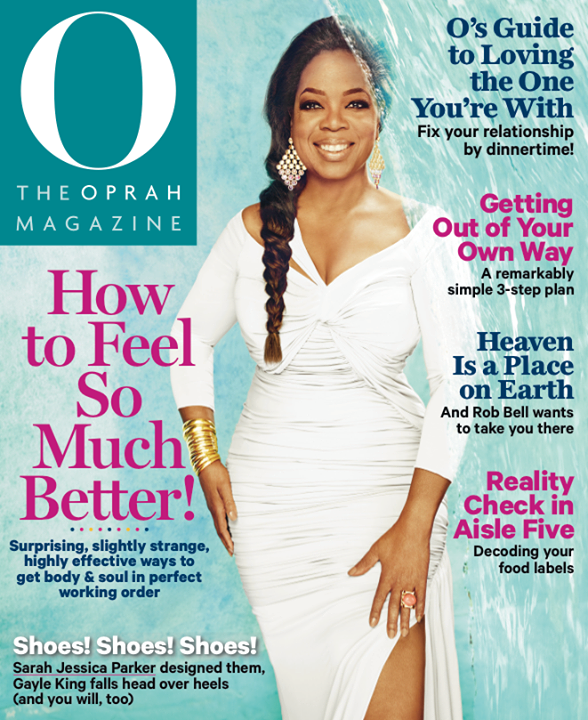 Oprah Winfrey has signed on to produce Ava DuVernay's civil rights project, "Selma."  Find out about the project inside...
When this magazine cover hit our inboxes, we couldn't help noticing the level of snatchery Oprah Winfrey is on for the February cover of "O" Magazine.
While the OWN Network founder was snubbed by Hollywood for her performance in The Butler, she hasn't allowed that to curtail her film endeavors. She's recently signed on to produce Selma, a new drama about the historic civic rights marches that will be directed by Sundance Film Festival winner Ava DuVernay.
Brad Pitts' Plan B production company will also work with Oprah on the film, which has already cast David Oyelowo as Martin Luther King Jr.According to THR,
"Selma details the attempts of black marchers to walk from Selma to Montgomery, the capital of Alabama, in 1965 in order to gain voting rights, only to be beaten back by police. It took the organizers three attempts to make the journey as marchers swelled in numbers each time. It was also a critical time in King's life"
Ava, who recently directed an episode "Scandal", told THR, "It's a subject matter close to her heart. The producers are behind some of the most forward-thinking movies of last year, and they are all coming together."
In other Oprah news, her famed condominium in Chicago's Water Tower Place is on the market for $7.75 million.  Nice!
The Randomness:
1. Web series "The Couple" signs HBO deal.  Story.