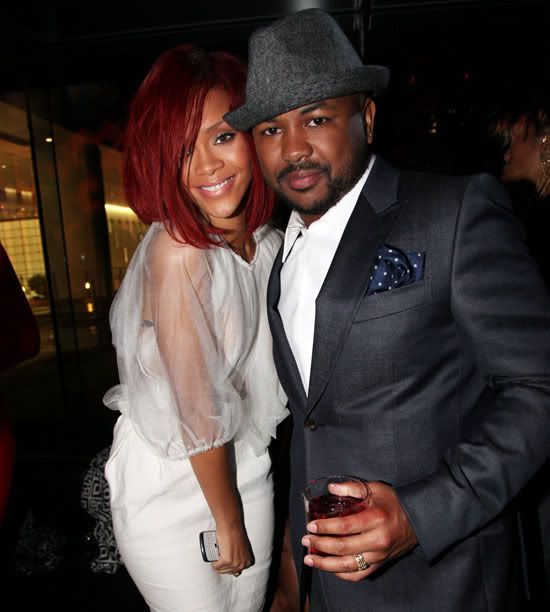 The Dream is speaking out about his friend Rihanna saying it was her idea to add Chris Brown to the "Birthday Cake (Remix)". He added that if she has forgiven him, so should everyone else. Get the deets inside....
The Dream has spoken out to Billboard about Rihanna's controversial "Birthday Cake Remix" saying,
"For me, it's just music -- two talented people doing a record together, doing two records together, and that's what it was. It wasn't about an incident that happened. The true thing really is to forgive, and… you want to believe in people."
He added,
"It was Rih's idea.  Not only do we work together, but [Rihanna] is a friend of mine. And it's like, 'You wanna do something? Then cool, let's do it.' I don't know how she got the logistics and how it happened -- maybe she'll talk about it one day. I showed up at the studio, and it was like, 'All right, cool, let's finish this record,' which we probably should have finished the first time we did it."
All in all, he ended by saying, "Because this is about her, if she can forgive, that's where she is mentally. As a friend, it's like, 'Okay, cool. Let's roll.'"
So it seems like many folks are moving on from the Chris Brown incident from a few years ago.  On forgiving Chris, he said,

"I think [the topic] that should be more on the tongues is: how do we proclaim to be a nation of forgiving, and we go by all of these rules and everything, but we can't actually do it? It actually makes you look weaker than your adversary -- if you don't have the power to forgive, but you lie and say that you did.
Interesting point.  Thoughts?