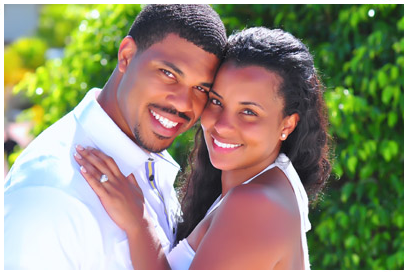 "Basketball Wife" Kesha Nichols may have a friend to swap stories with.  The quarterback of the Oakland Raiders, Jason Campbell, is caught up in some serious wedding drama.  Deets inside on whether he left his bride, Jenny, at the altar all the way in the Dominican Republic, inside...
This past weekend they were supposed to become husband and wife.  But 30-year-old Mississippi native Jason Campbell and 32-year-old fiance Yenicia "Jenny" Montes called off the wedding last minute.  Like, uber last minute.  So last minute that guests had already flown down to the Dominican Republic wedding destination, his semi-bride's home country, and received the news once they arrived TO THE WEDDING.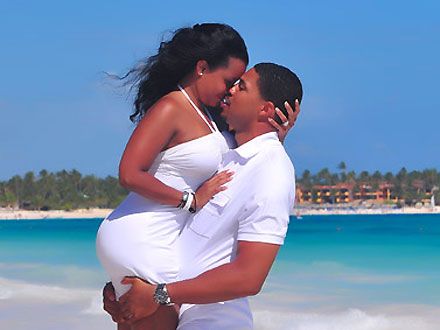 VIBE VIXEN reports that Saturday, Jason stood Jenny up just hours before they were supposed to exchange vows.  Even with their 7-year on-and-off relationship....that ish is just inexcusable.
Now, Jason denies he "left her at the altar."  He instead claims their decision to call off the wedding was "mutual."  Jason told CSN Bay Area reporter, Kate Longworth, it's not in his character to do something of that nature. Oh...ok.
The Washington Post says the 162 guests were informed Saturday afternoon of the drama, but weren't given a reason the wedding was called off.  They spoke to Jason yesterday, but he would only give vague details.  Jason did say he is STILL in the DR with Jenny and her family though:
"I love her enough not to leave her at the altar. I love her enough to talk to her before it gets that far. That stuff is just crazy. Jenny's a good person and I'm a good person. I don't even know why people would put all those lies out there.

It's just the fact that I have a lot going on right now with recovering from injury. There's just so much going on in both our lives right now.

We're not trying to force anything right now. We're taking everything one day at all time, trying to let all the air and the dust clear."
Jason said the two decided to go ahead with the trip to the Caribbean Island and "just made a vacation out of it."  Oh...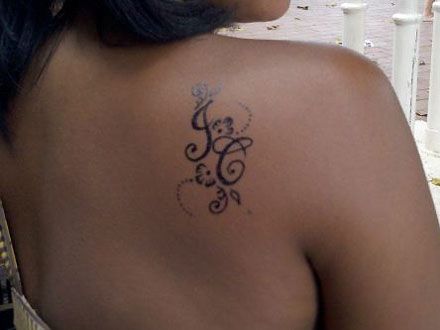 By the way, Jenny tatted herself with her new married initials....which she doesn't even have now.  Something tells me she did this after the marriage licenses were filed.  Either somebody DID play runaway groom, or something so compelling did in fact make her change her mind as well. 
Jason and Jenny met back in 2005 in DC while he played for the Redskins and she was a nightclub hostess.  He found her dancing on a bar on her 25th birthday.  He proposed on New Year's Eve 2010 (his birthday), and Jenny and her 8-year-old daughter from a previous relationship moved in with him.
 
The couple has now removed their wedding site.
The Randomness:
1.  Fabolous decided to drop $45,000 on 120 bottles of Ace of Spades champagne in an ATL at Club Compound last weekend.  Some things never change.  STORY