Crazy Sexy Cool: The TLC Story star Keke Palmer is blasting the cyber bullies who peddled a fake sex tape, claiming it was her.  Find out what she said inside.... 
20-year-old actress, Keke Palmer, who's currently filming Brotherly Love with Quincy Brown, is blasting the people who tried to tarnish her image through social media.  In a new interview with The Jasmine Brand, Keke addressed an alleged oral sex video that was circulated online and attributed to her. 
And no, we hadn't paid attention to rumors about an alleged KeKe Palmer sex tape.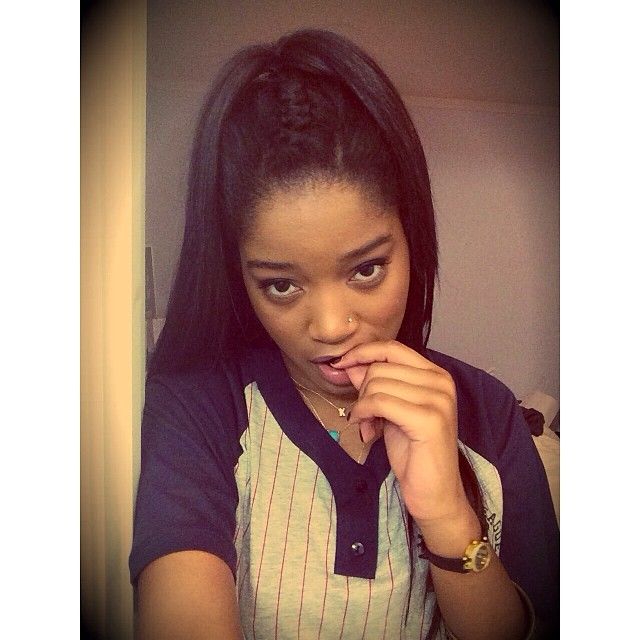 During the interview, the upcoming Brotherly Love star explained how she's patterned her life around being a role model and that she was hurt by the attack on her character.
"When we get something going, and when we get something cooking we should be lifting each other up, and holding each other's hand. And the moment we get one it's like tearing them down....My thing is, I always try to use myself as an example. I realized at a young age, ok I have a platform. People know me because of my work. Let me use it for a good thing. And I never want young girls to think that is ok. Every now and then there are some things you can throw over your shoulder. But that, that was too much and I've done too much good in my life to deserve that type of treatment. Everything that I do, I always think about the young women who are like me out there, that want to be heard, that want to be seen, that want more positivity, that want more things to feed their mind. And then to come back and see my own people try to take me down like that, it kills my heart because it's like everything I do, I do for us.

Anytime you see Beyonce, Jay Z, Kanye West. Anytime a young black person's doing good that's motivation for everybody else. Anytime, anytime, it's motivation. Use that fuel to push you forward. That's what I did. With Raven [Simone], with Kyla Pratt, with Sanaa Lathan, with Gabrielle Union. All of those were unconscious examples of what I can be and what I could do. So it just kills me…it just killed me because I felt like why? Why? What did I do to deserve it? All I did was take a picture with a fan, and now you turning it into something terrible. I didn't understand it. I literally was at a loss. But I did want to set the example, it's ok to stand up for yourself. It's ok to stand up for yourself. I don't give a damn about being no celebrity. At the end of the day, this is not right. This is not right for you to do this to me and I won't allow it. I won't.
 
There you have it.....our lil Keke DOES NOT have a sex tape.  But she is starring in the upcoming TV Movie The Trip To Bountiful on Lifetime February 22nd at 8p.
Photo via Keke's Instagram