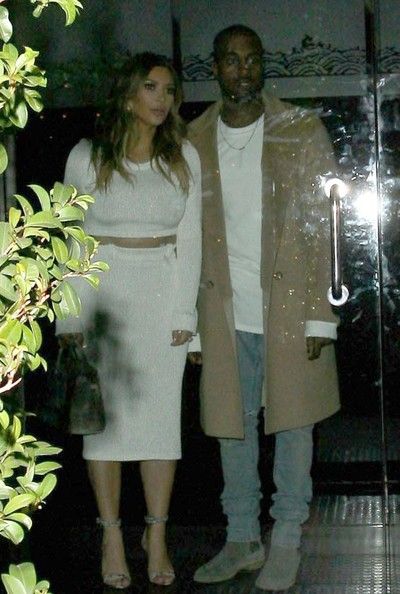 Kanye West and his fiancee' Kim K. were spotted having Sunday dinner at Mr. Chow in Beverly Hills.  Check out their coupled up weekend inside....
With Kim's Hermes Himalayan Crocodile mini Birkin Bag in tow, Kanye grabbed dinner with his boo last night at the paparazzi hotspot Mr. Chow.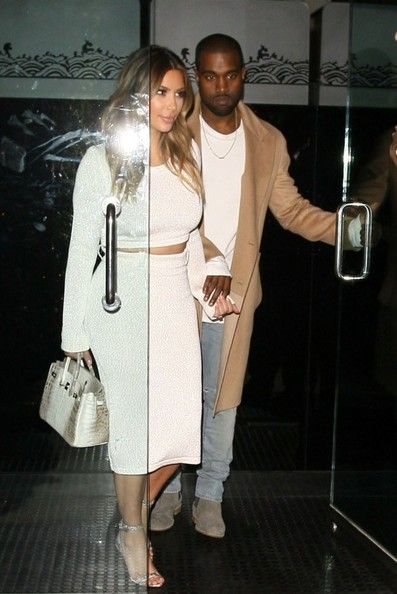 They also hit up another paparazzi hotspot this weekend, The Ivy, for a Saturday brunch.  So it looks like 'Ye is loving the cameras again: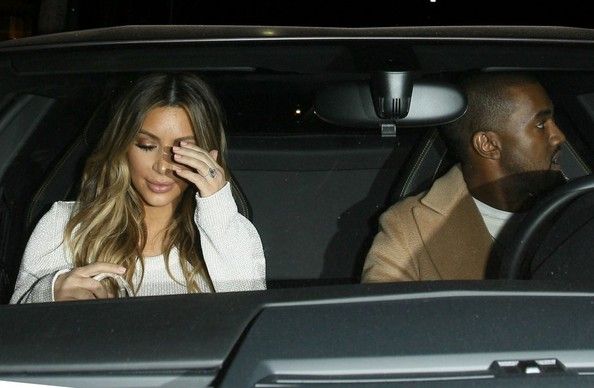 Kim flashed her fat diamond ring for the cameras as they drove away.  And it seems they skipped out on all the Golden Globe afterparties everyone in Hollywood seemed to be at last night.
As for their romantic weekend: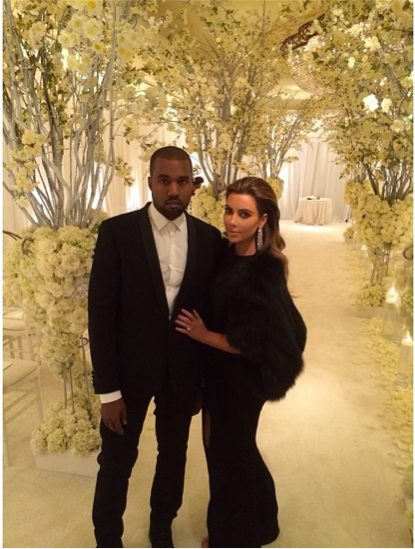 They also were spotted at what looks like a gorgeous wedding.  Maybe they got a few ideas for their own....
Photos: Fame/Flynet/Kim's IG