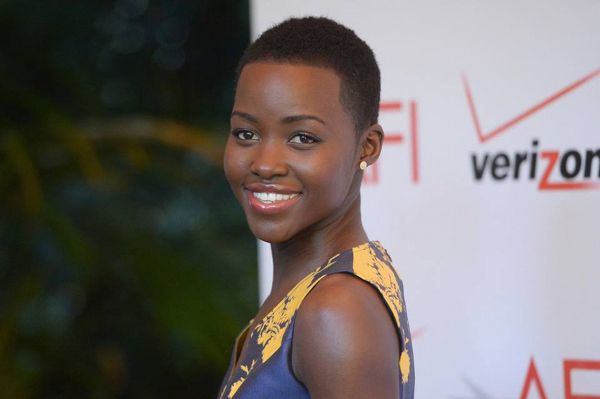 Our fave gorgeous It-Girl Lupita Nyong'o popped up at the AFI Awards Luncheon in Beverly Hills last night.  Check out who she met, what she rocked, and a look into her ELLE UK February 2104 spread inside...
In a gorgeous Carolina Herrera blue & marigold frock with blue suede Manolo Blahnik pumps, Lupita Nyong'orolled into the Four Seasons Beverly Hills yesterday to accept an award for her work in 12 Years.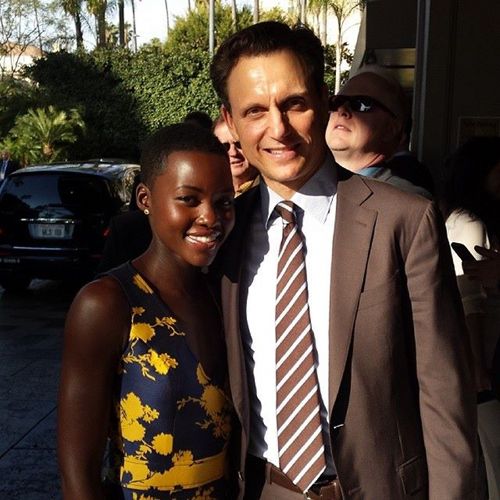 But before she walked in, the "Scandal" fan snapped a pic with President Fitz himself, Tony Goldwyn.
And she snapped pics with Sandra Bullock and Michael B. Jourdan.  About her breakout role in the film, she said she was a nervous wreck to even audition.  She said inDuJour magazine:
'When I learned Steve McQueen was directing and Brad Pitt was producing, I thought, Well, this is huge.

'I had no expectation of getting the role at all; it was just too out there for me to think I had a chance.

'So I approached the audition like a rehearsal. It was my chance to have that role for 10 minutes, and I owned it. Then I got the part and the panic began.'
And in the February 2014 issue of ELLE UK, she's sitting pretty for her feature: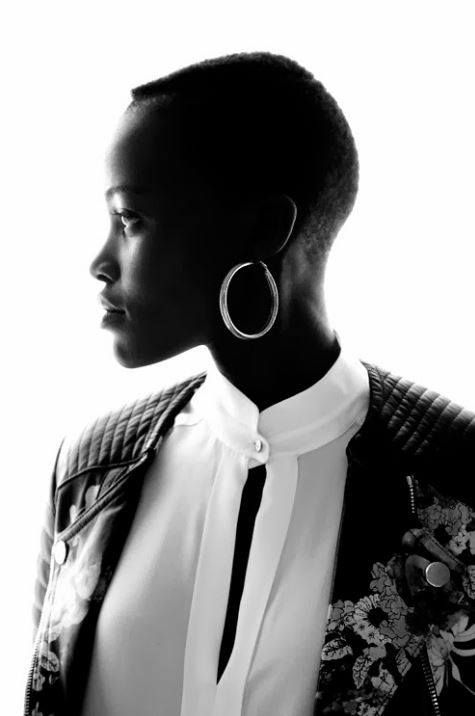 Nice.  And if you've ever wondered who her cinematic crush would be....she revealed in W magazine that it's Charlize Theron.  Check out her dish about the fab South African actress below:
The Randomness:
1.  Lee Daniels is in talks to direct a Richard Pryor biopic, with Michael B. Jordan as the star.  STORY
Photos: Getty/ELLE UK