The Carters recently celebrated the second birthday of Blue Ivy Carter while in Miami, FL.  See pics inside.....
Blue Ivy Carter and her parents, Jay-Z & Beyonce (atop), were spotted leaving Joey's restaurant in Miami, Florida, on Tuesday, where they had lunch a few days ago. The family dined on two pizzas and two salads.
Beyonce paid homage to her hit song "Drunk In Love" in a "Surfboard" Crew Neck Sweatshirt which she paired with a Dsquared2 Quebec Bag, an All Saints Valtari Necklace and Azzedine Alaia Lace-Up Suede Ankle Boots.
Earlier in the day, the family celebrated Blue Ivy's at the Miami Zoo where the Carters rented out Jungle Island, a botanical bird sanctuary, wildlife habitat, and botanical garden. You'll recall that Jay posted a tribute to Blue on his website a few days ago too.  And Mama bey created a new Tumblr for Blue's b0day so fans could submit their own messages.
On a side note, Black Twitter has been dragging the Carters because of Blue Ivy's hair.  In case you forgot....she's two.  And 2-year-olds she be as wild and free as they want to be--because it's gonna end up like that at the end of the day anyway.  They're 2 year olds!  Every piece of them is beautiful no matter what.
Sesali Bowen at Feministing blog asker readers "Do we really think that the Carter's aren't taking care of their daughter's hair, even if it's not styled in the way we would like?" and questioned why so many people are up in arms and what deeper issues it raises about Black women and hair.  Agreed.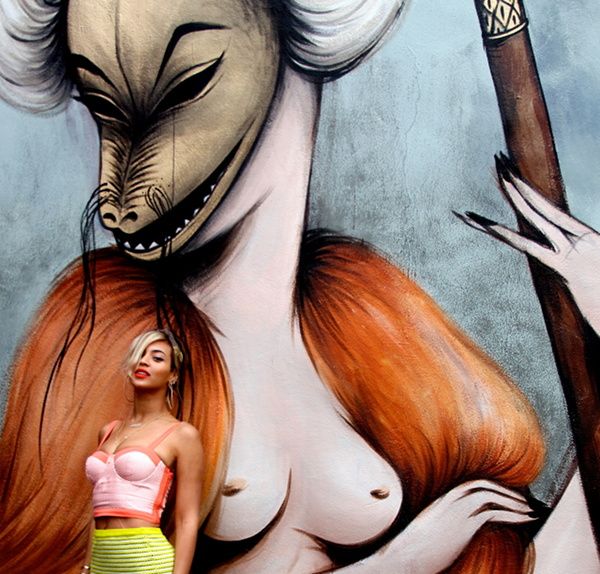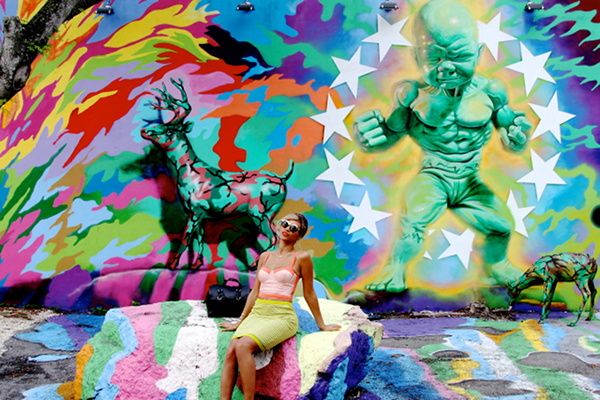 On her Tumblr page, Beyonce posted several photos from the Miami trip where she and Jay posed with several pieces of artwork.  Loving this Topshop skirt and look.  Following their lunch, the Carters boarded a private jets.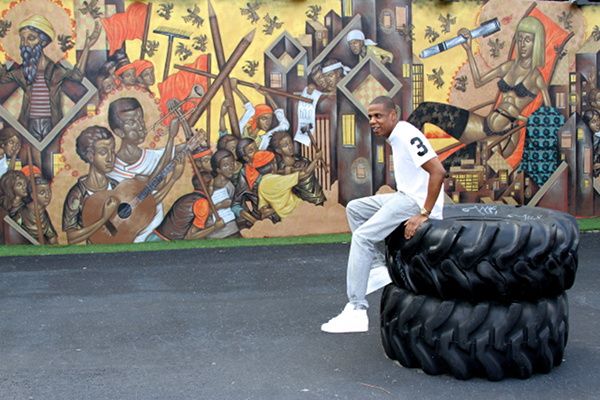 Jay headed to Ohio for his next "Magna Carta World Tour" stop and Beyonce was spotted in New Orleans yesterday.
Photos via ING/Beyonce's Tumblr