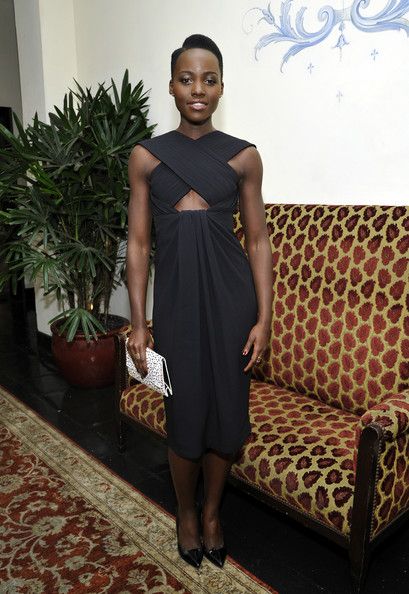 Lupita Nyong'o is living it up as the belle of the 2014 Awards season.  And last night, she hit up the W Magazine pre-Golden Globes party looking fabulous.  Pics inside, plus her latest Miu Miu campaign and Vanity Fair feature....
Rocking head to clutch to toe Proenza Schouler, 12 Years A Slave Star Lupita Nyong'o hit the W magazine celebration of The "Best Performances" Portfolio and The Golden Globes.  She's the magazine's newest cover girl afterall, so it's only right she was front and center at the big bash.
Gorge.
She's also rocking a brand new feature for Vanity Fair magazine's February 2014 issue:
So pretty!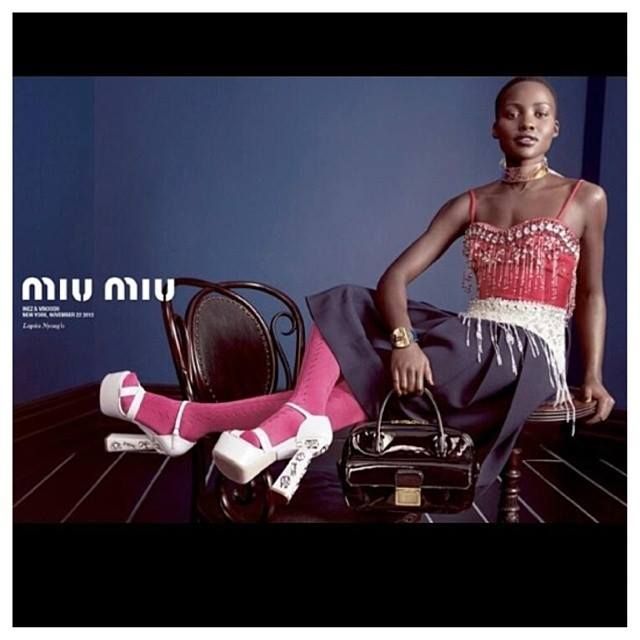 And she's also getting her fashion model on.  The 30-year-old Kenyan beauty has already nabbed a major fashion campaign....and 12 Years is her very first movie.
She said:
Thrilled to be part of the #MiuMiu Spring 2014 campaign on great company #ElizabethOlsen #ElleFanning #BellaHeathecote. @ckhav
Fab!
Photos: Lupita's Facebook Fan Page