Adultery.  Lies.  Schemes.  Murder.  In the latest issue of ROLLING OUT, Tika Sumpter defends her herself and other Black actresses who've been attacked for their controversial Hollywood roles.  And she looks damn good while doing so.  Get more inside.....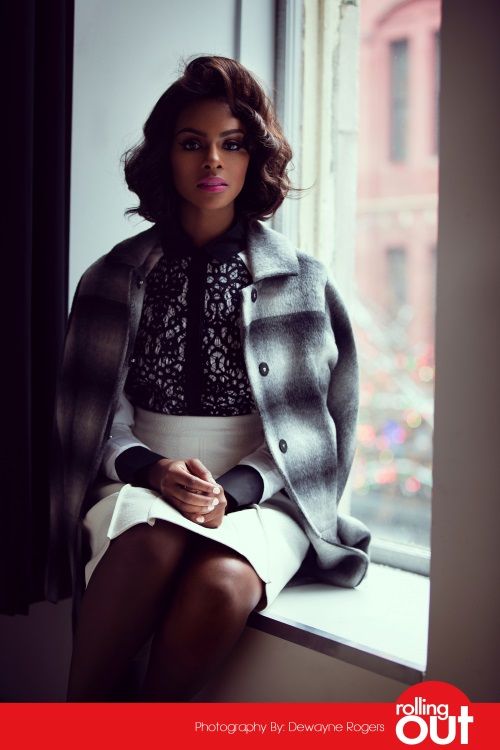 'I'm going to make them remember me …'

-Tika Sumpter
"The Have And Have Nots" leading lady, Tika Sumpter, posed for a flawless photoshoot for the latest ROLLING OUT issue where she talks about her breakout year of success on both the television and the silver screen.  As she readies for her newest role in Ride Along (January 17th) with Ice Cube and Kevin Hart, she opened up about becoming a "recognizable" face, having the doors of Hollywood opened to her and getting love from fans.  
Also, with shows like "Scandal" and her own series drawing fire from critics because of their portrayals of Black women, Tika defends her series and other Hollywood roles saying,"If you want to put a perfect person on TV, you will have no show. In life, sometimes you see yourself in these characters and sometimes it's not pretty. Life is messy."
Here are more highlights:
On attaining success:

"I think one of the most important lessons that I've learned is to put your head down and work. Don't look at other people and compare yourself. Just do the work. Because when the opportunity is there, you have to be ready. Make sure your craft is refined and you're constantly working on it. Plow through the weeds. Go to the auditions and go to the meetings and be on time. Stop looking to the left or the right. Keep your head down and keep moving."

On surviving failure:

"When you don't get a specific job and you've worked really hard on it; [or] when you read a really good script and you're so close to getting a part and you don't get it, it's always hurtful. But what is for me is for me. My path is my path and it's no one else's. That's how I've survived and it's been in my head forever. You have a lot of disappointments as an actor. It's a very tough business to get into and to be able to work [without being] a waitress on the side. You think 'Oh, of course I can do that right now.' But it's definitely a wake-up call when you start out."
Perfection.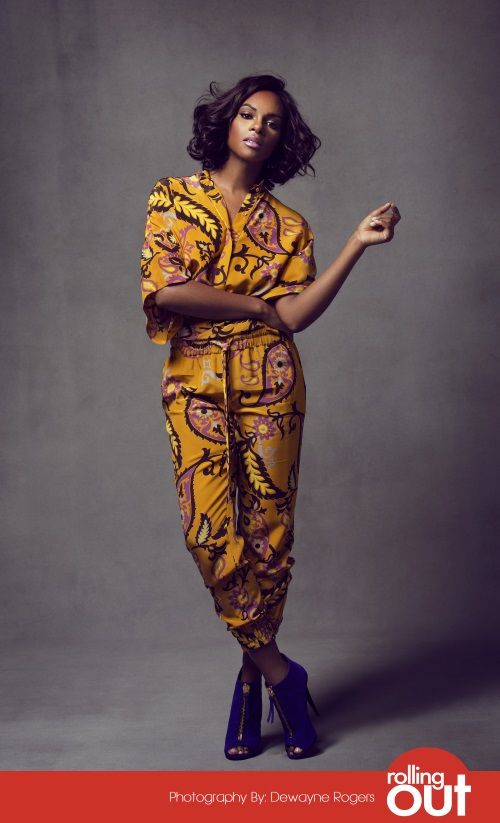 On being recognized in public:

"It definitely helps [you get into] the room when you become more visible. You get more opportunities and different scripts to read. It's definitely a small change. I enjoy it and I appreciate the people who do follow me and have been following me for a while. But I'm in no way satisfied. I don't feel there's an arrival point."

On showing love to fans:

"My fans are really awesome. I haven't had to do anything crazy yet [laughs]. I respect them, they respect me. I can still walk around freely. People are very respectful. If they want to take a picture, they can sit down and we can chat. I'm not on that Brad Pitt/Angelina Jolie level yet. It's always nice when men are like 'We love you.' I love it. Women as well. I'm just grateful for their support and love.
On the supposedly negative portrayal of Black women on tv:

"I think sometimes, because we haven't been on TV that much, and [because] this is all relatively new; people want to be represented differently and they feel like one person is speaking for the masses. But if the character has no challenges or isn't a bit messy — there's no show. There's a reason why people love [ABC's prime-time hit] 'Scandal' or 'The Haves and Have Nots' or 'Being Mary Jane' on BET. It's because these characters aren't perfect. If you want to put a perfect person on TV, you will have no show. In life, sometimes you see yourself in these characters and sometimes it's not pretty.

Life is messy. People make decisions. Sometimes art imitates life. And I think, as people of color, we have to understand that we have stories, too, that need to be told. And real or not, that makes a good show and good characters and makes people watch."
Fans of Tika can watch her in Ride Along, in theaters January 17th, and on "The Have And Have Nots" on OWN, Tuesday 9/8c.
Photos via Dewayne Rogers