It's almost like Oprah gifted her celebrity friends with one of her favorite things--a cable network!  But it wasn't her doing.  Diddy, Tyler Perry, Magic Johnson are just a few of the powerful celebs who have announced (more) immediate plans for their very own tv networks.
Deets inside...
After previous reports said this was coming down the pipeline, Sean "Diddy" Combs made his official announcement today to reveal REVOLT, his new cable TV network he has teamed up with other investors to create.
According to the network, it is described as follows:
REVOLT is a revolution in music on television, a place where artists and their viewers come together and engage with technology and social media. It's a channel where new artists can share their work in the way it was meant to be: raw, uncut, and uncensored. REVOLT was selected by Comcast to be the first music network to truly leverage the power of social media, fueling the live music dialogue and influencing the music culture for the video-centric generation.
Hopefully this won't be a channel mainly used as a platform for Diddy/Bad Boy projects.  But it's a huge deal nonetheless.
REVOLT was selected as one of four new minority-owned independent networks to be broadly distributed on Comcast Cable systems between July 2012 and January 2014.   Diddy commented:
I'm honored by the opportunity to be part of this effort to bring diverse programming to the masses. Marked by this partnership with Comcast, my hope is that this new network will spark a revolution in entertainment and encourage other media and communications companies to bring REVOLT to their audiences.

I'm thrilled to be at the helm to usher in a completely new model of television that brings together the artist community, social media, and cutting edge technology.  The opportunity to create a home for music, artists, and fans to communicate in an authentic way is truly unique. REVOLT will celebrate and recreate the platform that helped launch my career, and give the world a new way to experience music on television.
 
Check out the video above of Diddy talking about his new network.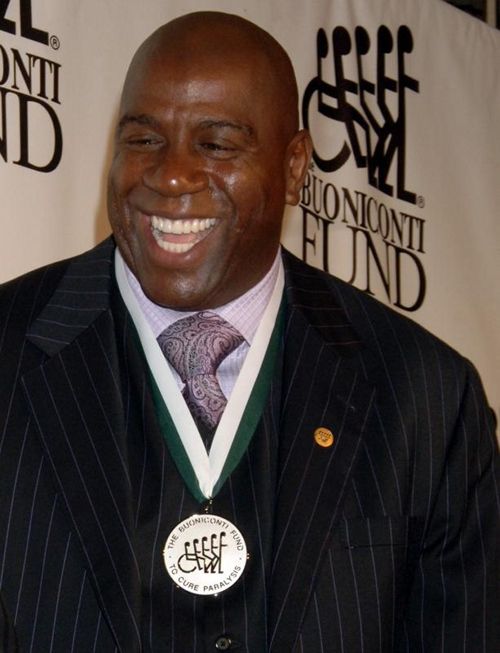 Entrepreneur and NBA Hall of Famer Earvin "Magic" Johnson, in partnership with GMC TV, also has a network project scooped up by Comcast called Aspire.
Aspire is dedicated to delivering enlightening, entertaining and positive programming to African-Americans families, including movies, documentaries, short films, music, comedy, visual and performing arts, and faith and inspirational programs. it's also set to celebrate the successes, achievements and accomplishments of the African-American community and create new opportunities for the next generation of African-American visionaries. The network will launch by summer 2012.
Magic commented:
"Aspire will be a network that encourages and challenges African-Americans to reach for their dreams and will appeal to all generations. Aspire will celebrate our heritage, our groundbreaking achievements and the fearless talent that has shaped American culture. I'm most excited about Aspire creating opportunities for the new voices, new visions and the next generation of storytellers."
Fab!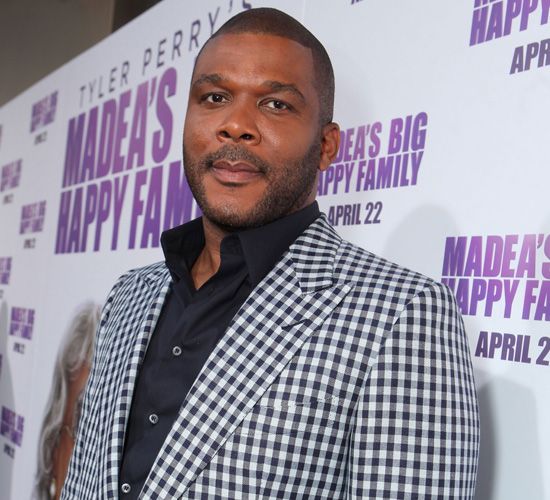 Meanwhile, Tyler Perry hit up Jay Leno's show recently and confirmed his new tv network.  He said he's contemplating naming it TylerVision (but reports also say "Tyler TV" is being considered).  And no, he won't be competing with Oprah's OWN.
Tyler already has umpteen shows on TBS and even more movies under the Lionsgate brand.  So Lionsgate is teaming up with Mr. Perry to launch his own cable tv network.
On how a Tyler Perry cable venture might be rolled out, Lionsgate "could buy and rebrand a not-fully distributed channel, or pursue a "nesting strategy" with a channel it already has, including TV Guide."
BONUS: Bounce TV, the nation's first-ever, free broadcast television network marketed exclusively to African-American audiences, launched recently and director Will Packer and businessman Andrew Young are at the helm.  HuffPost Black Voices has the story.
I'm all about minority ownership.  So all of this gets a thumbs up from me.  Congrats fellas!