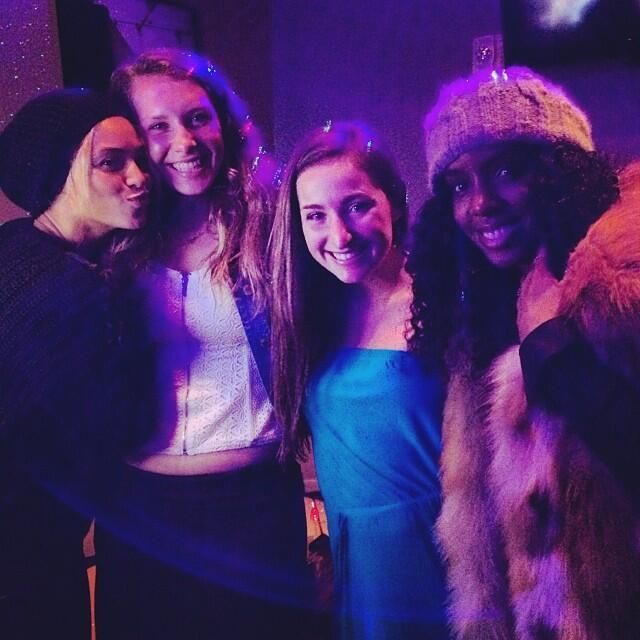 So...here's one of those times when you determine if your friend is really your friend.  Whether or not they wake your drunken self up....when Beyonce is in your face.
Check out Bey, Kelly, and Michelle's hilarious drunken photobomb at a Miami karaoke club inside...
Beyonce, Jay Z, Timbaland, Kelly and Michelle walk into a bar.  In Miami.  For karaoke.  And what went down at Sing Sing Miami that night was funny as hell.
The owner of the karaoke bar, Kellie Pilicer, says that last night, the whole crew came in looking extra casual (same night as Blue Ivy's second birthday).  They came super late when only two of the 17 booths were occupied. 
And after Kellie was shocked to see it was Beyonce who was the woman who walked in asking her where the bathroom was, shenanigans went down after that.
Bey reportedly asked where the other two occupied rooms were--not because she thought they would be a bother--because she wanted to go surprise them. 
So Bey and Kelly were caught on video entering the booth of 3 chicks who were reportedly there singing and drinking away for 6 hours.  The girls were dancing it up with the D-Child chicks without even recognizing who they were.  And when they finally did, they were shocked for their lives.  Too bad one of the three was passed out asleep.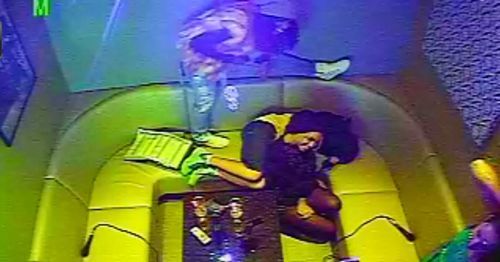 So what do Yonce and Kelly do?  Do a drunken photobomb pic with the passed out chick.  Ha!
The owner told the Miami Times:
"A big security-looking guy walked in and asked us what time we closed," said Pilicer. "I'm thinking he's going to come in with maybe a couple of other people and then all of a sudden a couple of people wearing hoodies do start trickling in and one woman comes up and asks me where the bathroom is and I look up and it's freaking Beyonce."

"There's no way we could have planned it. No one had any idea. I didn't even know anything," said Pilicer.

.....

"Beyonce follows the sounds, she just walks right in, and there are two girls sitting and one of their friends had fallen asleep on the lounge chair...I'm standing there watching this whole thing and the other people in their party started walking in and cracking up because they were singing Beyonce."

Although, they didn't quite immediately recognize who either of them were, the two girls invited Beyonce and Kelly in. "They start dancing together, but they have no idea who it is, said Pilicer. "And all of a sudden one of the girls looks at kelly and says, "Oh, you look like Kelly Rowland" and then she looks at Beyonce and goes "Oh my god!"
Gotta love it.
Photos courtesy of Sing Sing Miami