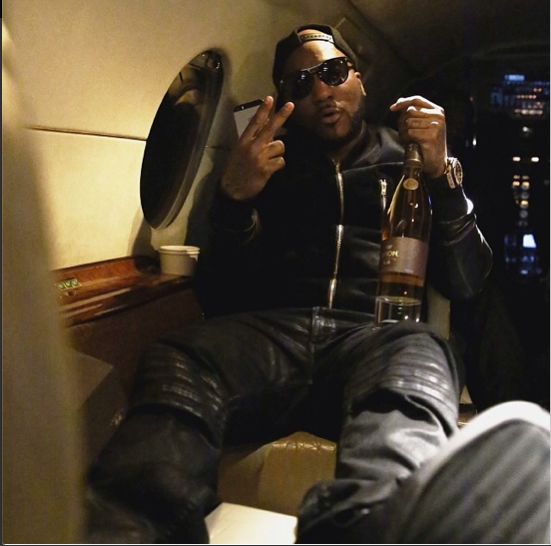 Well damn!  Not sure what's going in rapper Young Jeezy's household...but apparently a whole lot.  Details on his arrest on multiple intense charges inside...
So...Young Jeezy's been arrested in Atlanta on charges of false imprisonment, battery, and making terrorist-like threats...in regards to his own son.
According to the report, Jeezy, government name Jay Jenkins, got into a major fight with his son in a bathroom back in September 2012He allegedly threw his son into a bathroom shower glass door, punched him in the face, DRAGGED him into the bedroom, then treated his face like a punching bag on the bed.
And once Jeezy blocked his son from escaping via a stairwell, things got worse.  TMZ reports:
The docs go on -- claiming Jeezy subsequently choked his son and said, "I will kill you." According to police docs, Jeezy's son claims his dad said, "I will put a bullet in your head right now," adding, "If I could get away with it, I would kill you."
Goodness.  It's unclear why it took over a year for a grand jury to warrant an arrest on each charge.  But Jeezy turned himself in to authorities on Friday.  He paid bail of $45,000.
Sad and horrible story if it's even partly true.
Jeezy's attorney put out a statement saying,"We have no doubt this matter will resolve itself appropriately. At this moment, Mr. Jenkins is thankful for the support of his fans and the respect for his family's privacy."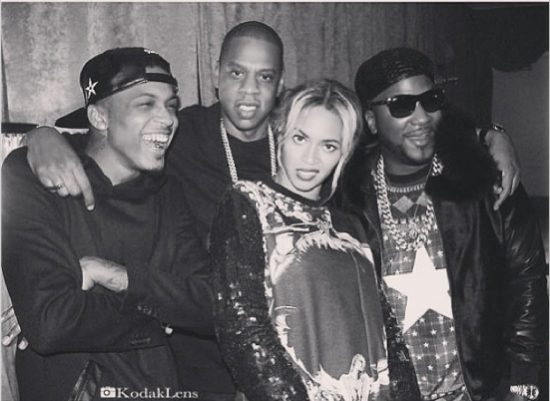 Before he turned himself in, the SnowMan spent the Holidays partying with The Carters and co.
Photos: Jeezy's IG