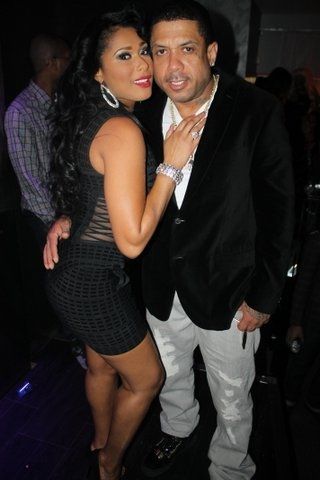 In case you haven't heard, there's now a "Sleazy & Zino Bistro and Bar" up and running in Atlanta.  And it's all the brainchild of "LAHH ATL" stars Benzino and Stevie J.  Check out the unnecessary new venture and Benzino's new chick inside....
Apparently, Stevie J. and Benzino think their on-sceen sleaze and drama makes for a good place to sell food and drinks.  So they opened up Sleazy & Zino, downtown ATL's newest restaurant and bar, to capitalize off their "brands".  And the big launch party that you may or may not have heard about actually went down on New Year's Eve.
According to Hip Hop Weekly, " ...It is an upscale facility with a theme-restaurant style approach, where the food and drink menus all tie into characters and other elements associated with the TV show."
Oh.
It was all hosted by the new Atlanta-based independent label E.A.T. Entertainment (which we assume Benzino and Stevie have a hand in as well--but we're not too sure.)
Benzino brought his new girlfriend along (pictured above at the party), R&B singer Thi Thi (of course). She also used the launch party to debut her new single, "Ghetto Love."  Oh why....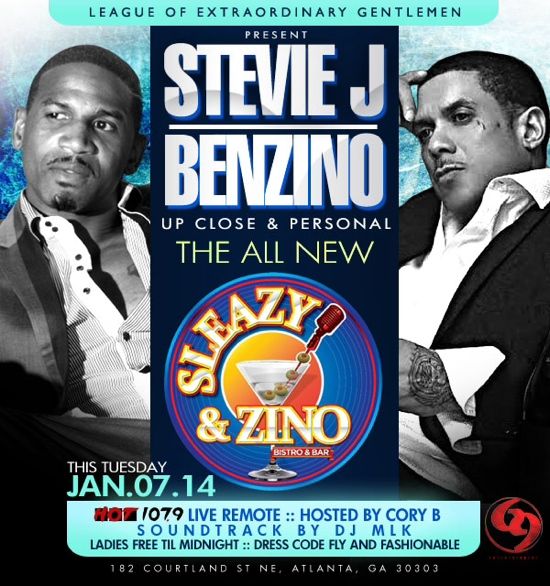 And by the way, tonight, the new spot is hosting their first "event" of the year.  You can also check out video from their NYE bash below:
So, who's down for wings, drinks, soups and pimp tips...all provided by a couple of the sleaziest men on TV?
Photo: Hip Hop Weekly