The "Fresh Prince" Will Smith went skydiving with Dubai's "Crown Prince" and Tyrese over the weekend.  See their pics inside and get Will's reaction to James Avery's death.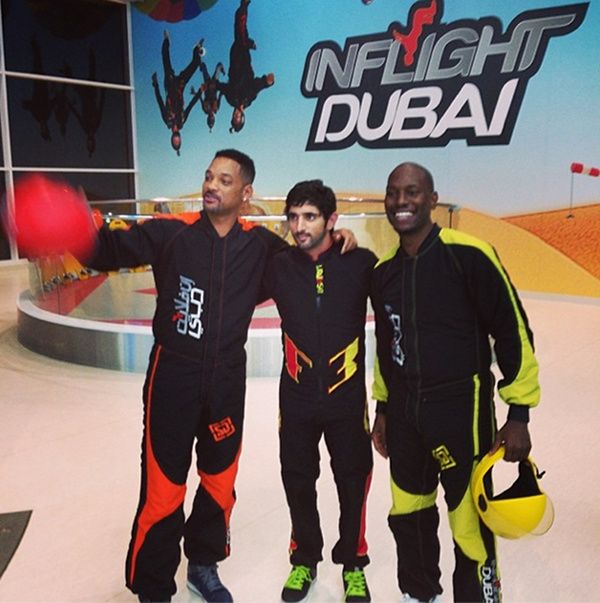 We've got more pics and videos from Will Smith's trip to Dubai.  As we told you previously, Will has been in Dubai for a few days with his wife Jada (where they celebrated 16-years of marriage), singer Maxwell, and actor/author/singer Tyrese (who celebrated his 35th birthday). According to 7DAYS In Dubai, the group brought in 2014 at Barasti Bar where DJ Jazzy Jeff kept the music flowing.
In the most recent set of pics and videos, Will and Tyrese went to an indoor skydiving facility with Dubai's Crown Prince Sheikh Hamdan bin Mohammed bin Rashid Al Maktoum, a semi-pro skydiver. Tyrese tweeted,"You HAVE to come to this place called #InFlightDubai life changing and amazing.... Thank you to @faz3 for arranging our day... Blessed and honored to join.!"
 
Once Will returns to the States, we suspect he'll start gearing up for promotional appearances for "Focus", the action flick he shot in New Orleans, LA this past summer.  In the meantime.....
Watch indoor skydiving antics here:
BONUS:
Click the video to see Will's birthday gift to Tyrese.
Also.......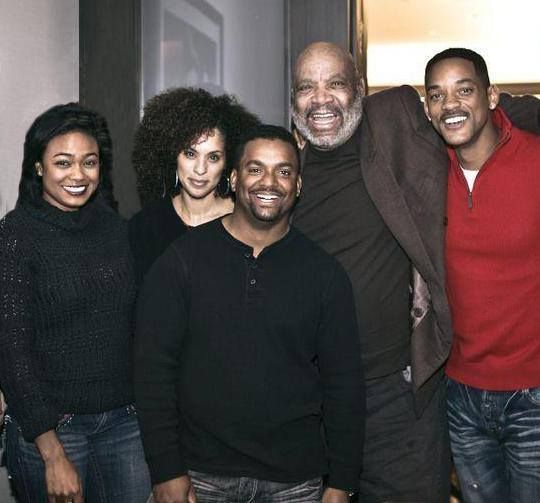 Will Smith posted a reaction to the death of beloved actor James Avery, who played "Uncle Phil" on his hit series "Fresh Prince of Bel Air". 
"Some of my greatest lessons in Acting, Living and being a respectable human being came through James Avery. Every young man needs an Uncle Phil. Rest in Peace  "This photo was the last time we were together."
See other cast reactions here.
Photos via Tyrese's Instagram/Will Smith's Facebook