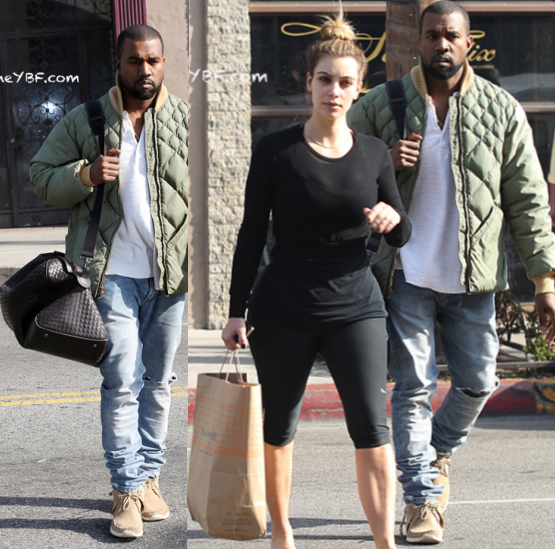 Kanye West and his makeup-free fiancee Kim Kardashian were spotted out and about in Los Angeles.  Find out what they did inside.....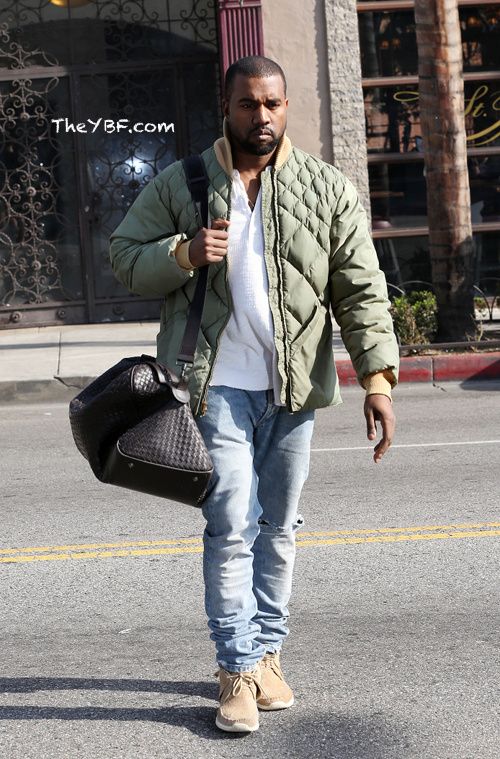 Kanye West was spotted having a meeting with Adidas execs in Los Angeles today.  You'll recall that he revealed the deal last month during a series of high profile media rants about consumerism and classism.
Yeezy's fiancee, Kim K, who was surprisingly makeup-free, was spotted by his side.  Kim carried a shopping bag from Naimie's Beauty Center where we supposed she replenished her beauty supply.
The couple were most recently spotted on a ski vacation with the rest of the Kardashian clan in Park City, Utah.  Due to his "vow of silence", Ye didn't have any words for the photographers. 
BONUS: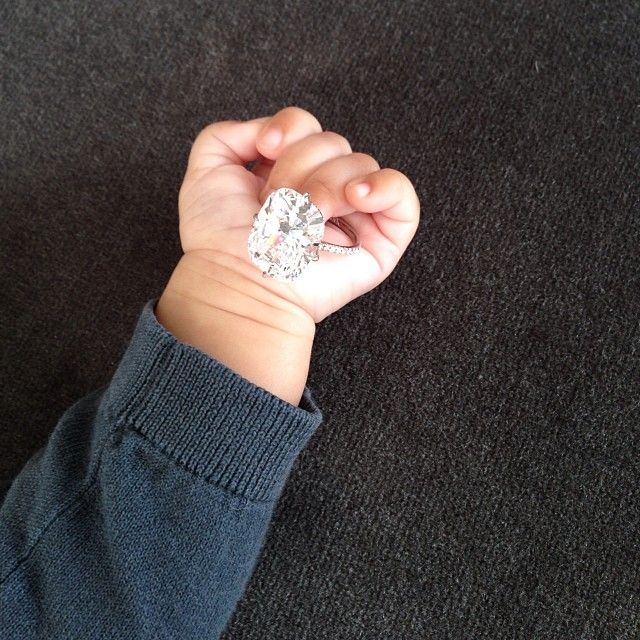 On Instagram, Kim posted a pic of North holding her engagement ring with the caption "It was an amazing year!!!"
It really was.....
Photos via Clint Brewer / Splash News