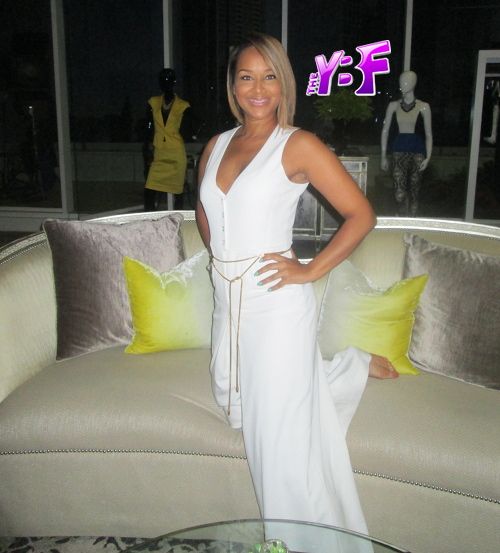 Famed actress and "Single Ladies" star LisaRaye sat down with TheYBF.com for an exclusive conversation about the third season of her hit VH1 show, the sensational fashions she'll be wearing and whether marriage is in her future or not.  More inside....
As fans of VH!'s dishy-original series, "Single Ladies" prepares for a third season (premiering Monday, January 6, 2014 at 9PM ET/PT), TheYBF.com caught up with leading actress LisaRaye, a single lady herself, and dished on the changes her character Keisha will go through this season (including a new romance) and her spicy wardrobe.  Lisa also opened up about her failed marriage and not wanting to grow old alone. Here are highlights from our intimate conversation.
LisaRaye on her character Keisha:

She is finally in a solid relationship with Malcolm. They are together and they have confessed their love for each other. She broke him and he broke her and they finally are on even territory so there is a sense of true love. Malcolm does go through some things this season... something major and it takes Keisha to really hold his hand. I am your support.. I am your woman. There is something that happens to a family member that will either tear them apart or make them closer. Also…this season she is helping Raquel in the boutique this season. She has a rich man so she has the time to help her friend out.

On "Single Ladies" fashion and her personal style:

As a character I wear all kinds of colors, and it allows me to keep up with fashion. How you can put different colors together? Although LisaRaye wears white…..I enjoy seeing to see the combination of what blouse will go with what pant (for my character). As LisaRaye, my accessories are essential. Purse. Shoes. Those are the only parts that are color (that I wear) so they have to be on point.

On Anthony (the "Single Ladies" stylist):

Anthony is doing the clothes this year and he is doing a wonderful job. He is getting to do what he does and that is playing dress up with 3 Barbie dolls. We are all shaped differently and we all bring something to the table. He puts all different labels on us and just play. I enjoy it... it is a fantasy thing for me.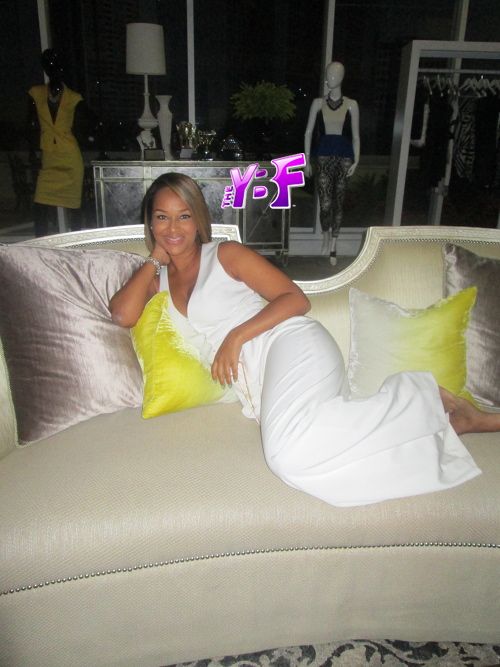 On dating and wanting to get married again:

No I am not dating. I want to be married again... I cannot wait to get in a committed relationship. It is just easier to fight life with a life partner. And then I don't want to grow old by myself. I want to explore life with someone. I want to start dating the man I am supposed to marry too. But I am not "over" excited about it. I am waiting for him to come ... patiently. I know that when I was looking for my significant other (she is divorced from Former Turks and Caicos Islands Premier Michael Misick) I didn't do it right… cause if I did ….I would still be with him now. I got my list like everybody else but whomever God puts in my life and I get that feeling... that "ahhhhhh" feeling….I am waiting for that feeling. A real friend.

On romance and rumors:

People are always putting me in a relationship with anyone they just see me with. I am not going to make my relationship a secret. That will be a happy time of my life.

On interracial dating:

I went to Italy and fell in love with EVERYTHING about it.

On returning to reality tv:

I am in talks right now for a new reality show that I am going to do! It is different and it is positive of course. Everything I do is going to be positive. No info on any deets yet.

On her daughter:

She is always going to be my baby. I still get sensitive. When I think of her as a baby. She was my best friend. She changed my life for the better. She made me more of a woman. More responsible. She made me want to do more. She gave me a second chance at life.
Season 3 premieres Monday, January 6, 2014 at 9PM ET/PT. Check out the extended first look HERE.
BONUS:
In honor of season three, VH1 has launched an eBook series set between the finale of season two and the premiere of season three. The eBook will bring you up to speed on what April, Raquel, and Keisha have been up to, preparing you for what's to come.
In addition to launching the eBook, VH1 will also be hosting a sweepstakes giving away the new eBooks and "Single Ladies "inspired Beauty Boxes. The Single Ladies eBook is on sale now on iTunes, Amazon.com and Barnes & Noble.
Photo: TheYBF.com
VH'1s first hour-long scripted series, Single Ladies, returns for a third season on January 6th at 9/8c. This romantic comedy stars LisaRaye McCoy (Keisha), Denise Vasi (Raquel) and Charity Shae (April)- Three best friends with different philosophies on love, sex and relationships, proving not all women have the same sex drives. The modern, sexy series set in the world of Atlanta fashion, music and celebrity explores the women's different approaches to relationships.
*Compensation was provided by VH1 via Glam Media in regards to the eBook. The opinions expressed herein are those of the author and are not indicative of the opinions or positions of VH1.