Many of James Avery's former co-stars have posted moving tributes to the beloved actor.  See the tributes inside and read Jada Pinkett's reflections on her 16-year marriage to Will Smith.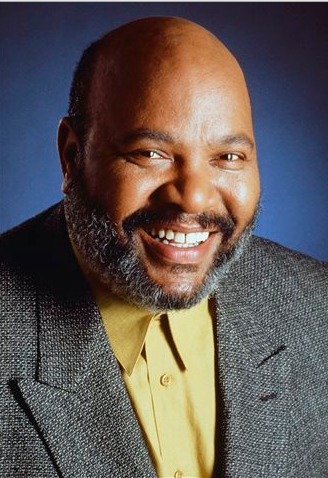 Earlier this week, we shared with you news about the death of celebrated actor James Avery.  Since the announcement, many of his former co-stars have spoken out about his legacy.  
Janet Hubert, the original "Aunt Viv"  shared this statement with TheGrio and passed along one of her favorite clips.
"Acting with James was like a great doubles match! He was one of the best actors I have worked with in my many years. He was like a big strong boulder, that could either crush you or shield you. He was first and foremost an actor, classically trained, climbed that ladder step by step, role by role, to become one of the most powerful TV dads that had ever been created. My heart goes out to Barbara his real wife and family and I ask that you respect her place, as his real wife with regards to her husband with request for statements from me who simply but proudly played his TV wife Vivian Banks. RIP James, all the world is a stage, and we are all merely players in this production called LIFE."
Alfonso Ribeiro tweeted.....

DJ Jazzy Jeff tweeted....

Tatyana Ali posted this moving tribute on Facebook,
I spent last night going through photos. I found these two from our final Friday night taping of Fresh Prince. We had a cake fight after shedding tears. People don't really understand that we knew how special our time together was. It wasn't special because of popularity or success, but because we were all together, sharing it. It's like it was all meant to be, and we could feel it. In the photo from left to right there's Jeff Pollack, Joseph Marcell, Ross Bagely Jr., Alfonso Ribeiro, Shelley Jensen our director, me, Karyn Parsons Sweet Blackberry, Quincy Jones and Will Smith. Jeff Pollack and James Avery left us.

James was a philosopher king. He taught me to love history and poetry. He taught me that being an artist is one of the noblist professions. He gave me black baby dolls every Christmas. He used to joke that I'd visit him in the old actors age home when I got older. Every end is a beginning. I know James is at peace.

Thanks everyone for all your kind words and thoughts. It means a lot to his family and friends.

A Poem Of Friendship by Nikki Giovanni

We are not lovers
because of the love
we make
but the love
we have
We are not friends
because of the laughs
we spend
but the tears
we save

I don't want to be near you
for the thoughts we share
but the words we never have
to speak
I will never miss you
because of what we do
but what we are
together
Miguel A Nunez Jr., (who worked with James on the UPN show "Sparks.") tweeted, "Rest in Peace James Avery. Love You. One of the best actors of our time."
Tyra Banks (who appeared on "Fresh Prince")said, "Sending condolences to the family of James Avery, 'Uncle Phil' of the Fresh Prince. I'll always remember how warm he was to me on set."
James appears in Zach Braff's next film "Wish I Was Here," which will premiere at the Sundance Film Festival later this month. He tweeted,
Although Will Smith has not released a public statement about James' death, his wife Jada mentioned Mr. Avery's passing in a loving wedding tribute she shared on Facebook....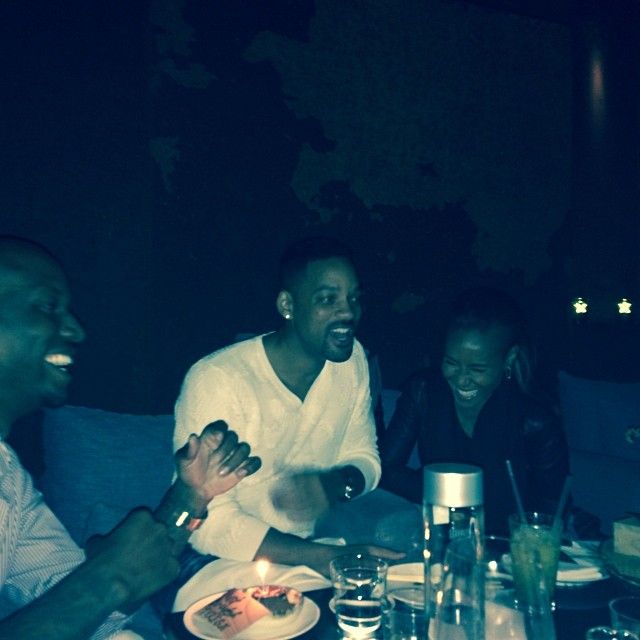 "This year has started with much reflection and gratitude considering the holidays has had its share of loss. This New Year's Eve, I celebrated my 16th wedding anniversary in Dubai. Those 16 years meant a hell of a lot considering I was not allowed to forget how short life truly is. I want to thank Tyrese, Maxwell and all our friends in Dubai for creating such an exuberant celebration for our anniversary. It meant everything.

I'm wishing you all happiness, prosperity and most importantly...thee experience of deep love.

Here's to 2014!

J
Btw...I hope the world at some point will be able to experience the joy of witnessing Tyrese and Maxwell singing together, because it is not a game;)"
Alos.......Tyrese, who celebrated his 35th birthday in Dubai with the Smiths, sang a moving tribute to the Smiths for their anniversary.
Photos via Jada's Facebook/Chris Cuffaio/NBCU Photo Bank/AP Photo/NBC, Paul Drinkwater