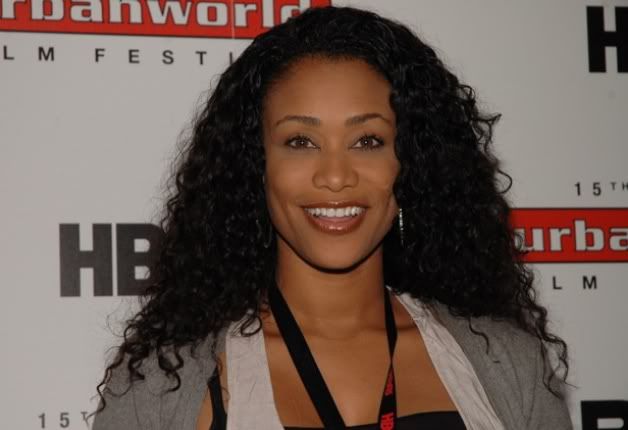 With Season 4 of  "BBW" kicking off tonight, the ladies are making their promo rounds dishing on season 4 drama and other things popping off in their lives.  Get the deets on Tami Roman and drama with Kenny Anderson and Kesha Nichols being left at the altar inside.
Tami Roman opened up in during a recent interview about drama with her ex Kenny Anderson and what she thinks is behind the Jen/Evelyn breakdown.  Here are the highlights:

What's going on with your various film projects?
TR: So far so good. We're getting ready actually to start up with another film that I'm going to be producing called The Promise Keeper, and that will be a full feature this time. And I'm doing another independent low budget film as well called My Sisters in Need that I'm producing. So I'm taking the producer's hat very seriously and trying to get that going.
How has the relationship between Kenny Anderson and your daughters been since then?
TR: In all honesty, when I came on the show, my direct motive was to patch up the relationship between him and my daughters, and just own up to us not co-parenting properly. Since the show, nothing really has changed with regard to his relationship with the girls. I'm not trying to throw him under the bus or anything like that. You know I think he's just kind of in an awkward position. My daughters really look up to the gentleman in my life right now. He's been in their lives for about 4 1/2 years now. So I think it was just an awkward position for Kenny. He didn't really know how to inject himself into the girls' lives now that they actually have a closer bond and a closer relationship to someone else.
When it comes to Jennifer and Evelyn, what's it been like watching their friendship fall apart the way it has?
TR: From my standpoint, I always looked at them and said, "How are they best friends?" Because I didn't really feel a lot of friendship love. Like I know my diehard friends, we don't function in the way they function, so I can't say that I'm very surprised. I always felt that there was a little tension towards Evelyn from Jennifer. I didn't really know what it was, couldn't put my finger on it, but now that this thing is starting to unfold before my eyes, just as it will for everyone else, I'm seeing what those underlying tensions were, and they're all going to be brought to the forefront this season.
Read more here.
And on Ebony.com, newcomer Kesha Nichols dishes on her ex and what fans will see this season.....
In an inteview with Ebony.com, Kesha Nichols discussed being jilted at the altar by NBA player Richard Jefferson and season 4 drama.  Here are the highlights:
EBONY.com: You handled your breakup quite well. What did you learn from your previous life?
KN: I took the last three years to rebuild my life as it was before I was with my ex, because it was great before. Since I worked so hard, I feel like I'll never give up what I have now for a relationship or for someone else. I want to be happy in my life and my career … and then I want to add someone to that. That wasn't what happened in my last relationship. I definitely feel like I've learned don't put all your eggs in one basket. At the same time, I'm not gonna close myself off from love and revisiting that again, you know?
EBONY.com: Honestly, you really handled it really well … no slashed tires?
KN: Thank you. And the way it reached out and touched so many people … I had people hugging me on the street and not feeling sorry for me, but understanding that no matter how great your life is, you can always be humbled. I guess me showing that I was vulnerable and hurt but still not running Richard's name in the mud. I could've gone such a different way with that, so I think people appreciated it and just felt for me.
EBONY.com: One of the delicious things about the show is the drama. What's your take on what we're going to see this season?
KN: The audience will not be disappointed. I'll say it that way. This is my first time being around it, but honestly, I'm not going to lie, I feel like I just jumped from my couch into my TV screen and I feel like, 'Oh my gosh, I'm sitting here with these girls and this is really how they are!' They're really funny, animated, love the girls and then there's history and beef that I'm not privy to knowing … but that's part of being the new girl.
Read more at Ebony.com

Watch Season 4 of "BBW" on VH1 tonight at 8pmET.