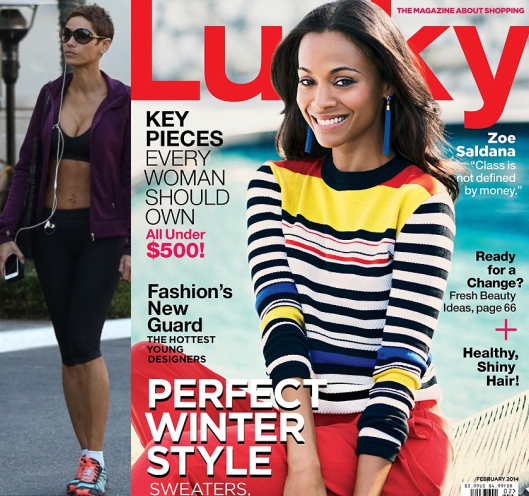 Nicole Murphy was spotted at The Grove recently.  See candids of Nicole showing off her abs inside and find out what Zoe Saldana shared with LUCKY about wanting bigger breasts.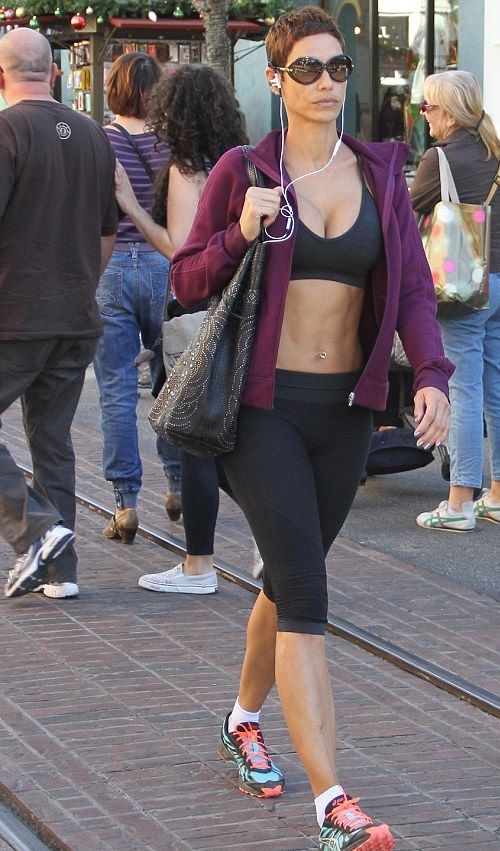 After her mid-day workout, Nicole Murphy was spotted walking through The Grove yesterday.
Nicole showed off her phenomenal six-pack while rocking a black sports bra, cropped black leggings and sneakers.
How does the future wife of Michael Strahan maintain her fab physique??  She told PhenoLot Magazine, 'I workout at least 4-5 days a week and have made it a lifestyle so it fits into my routine even when traveling. I do free weights, sprints/cardio, kinesis machine, and Tae Bo. I love to do lunges for my legs and butt."
In magazines...... 
You might think that Zoe Saldana has it all, but there's one thing she still wants:  bigger breasts!  In the February issue of LUCKY, the newly confides to the mag, 'You always want what you don't have. My whole life I've been obsessed with breasts. I love them. I don't like fake things, but I wouldn't mind buying myself a pair before I die."
LUCKY's full article with Zoe will be available on newsstands on Jan. 1, 2014. Also, Zoe's controversial Nina Simone-biopic has been set for release in 2014.
Photos via Splash/Lucky