Zoe Saldana was spotted shopping with her husband, Marco Perego, and cheering him on during a soccer game this weekend.  See their pics inside and find out the release date of "Fast and Furious 7."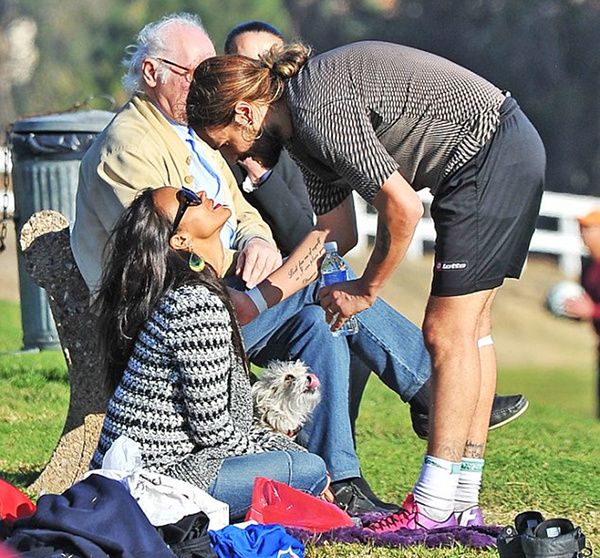 On Sunday, actress Zoe Saldana cheered on her husband Marco Perego, during a soccer match in Studio City.  After Marco scored a goal, he quickly rushed to the sideline to plant a big kiss on the lips of his new wife.
Zoe cheered for Marco and took a few pics with her in-laws and her white chow/retriever mix Mugsy by her side.
Also......
The newlyweds were seen walking Mugsy and shopping at Barneys New York.
Zoe recently completed a whirlwind press tour for her latest flick Out of the Furnace.
At the movies......
Via Facebook, Vin Diesel reveaedl the release date of Fast and Furious 7 and share one of the last pics he took with the late Paul Walker.  He said, 
"The last scene we filmed together…

There was a unique sense of completion, of pride we shared… in the film we were now completing… the magic captured… and, in just how far we've come…

Fast and Furious 7 will be released…

April 10th 2015!

P.s. He'd want you to know first…"
Photos via Vin Diesel Facebook/Sharpshooter images/Vladimir Labissiere/Splash News