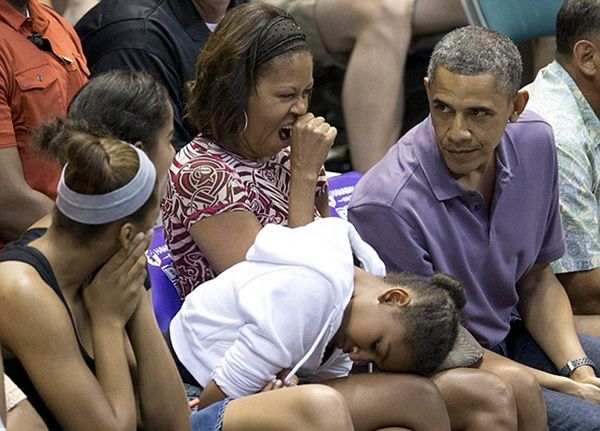 Maybe it's jet lag....maybe it's a boring game.  Either way, The Obama ladies appeared to be totally over the basketball game they attended in Hawaii yesterday while on Christmas vacay.
Check the funny pics inside...
Ha!  Yawns and half-sleep looks are what the Obama family dished up for Craig Robinson's (First Lady Michelle's brother) Oregon State game as head coach.  His team took on the University of Akron for the Diamond Head Classic in Honolulu and the Obamas were on hand to support.
But since they just recently flew in to Hawaii....all the yawns could be a sign of jet lag.  Or maybe they'd just rather be on the beach.  Wouldn't we all?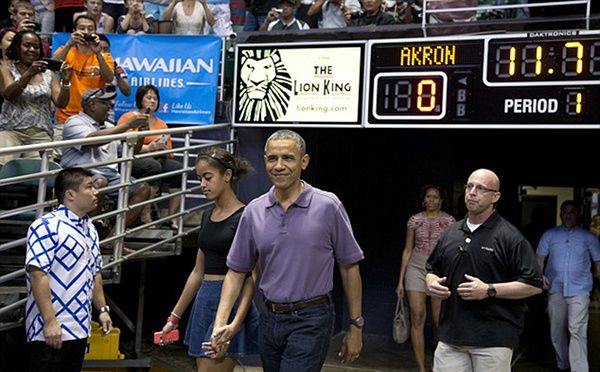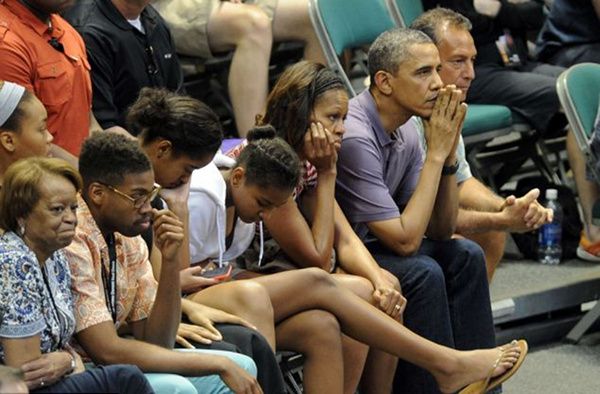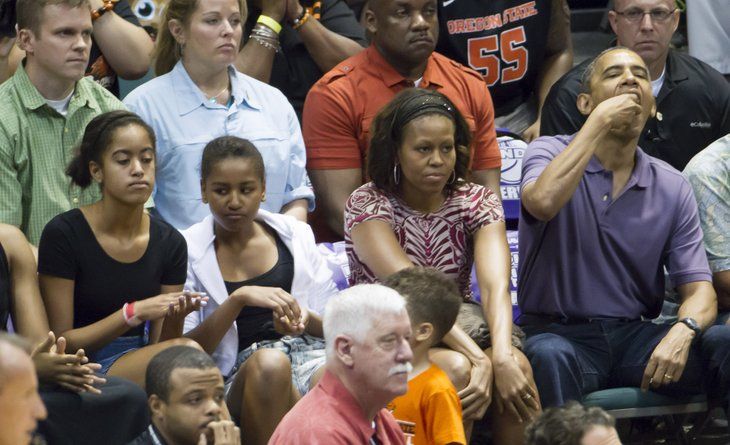 The fam chomped on hot dogs and popcorn throughout the game.
The crowd gave our First Fam tons of applause when they entered into the arena.  We're sure heir annual Hawaii Christmas vacay will be major fun the rest of the time.
Photos: Reuters/AP