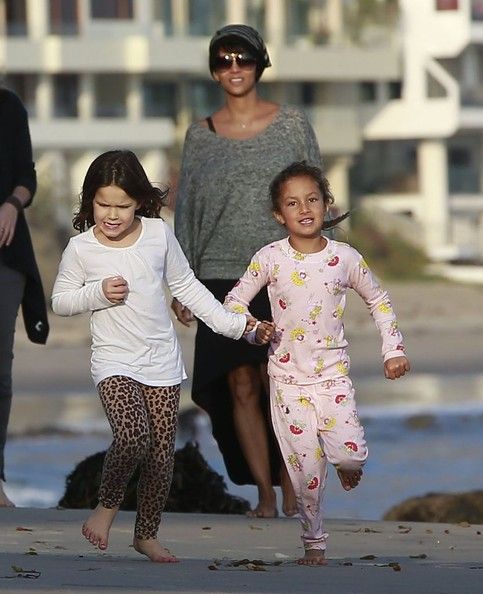 Halle Berry's been on complete mommy duty lately after giving birth to her & husband Olivier Martinez's new baby boy Maceo.  So she took some time to chill with her oldest kiddie Nahla on the beach in Cali this weekend.
How cute!  Who needs swimsuits when you can just go to the beach in your jammies: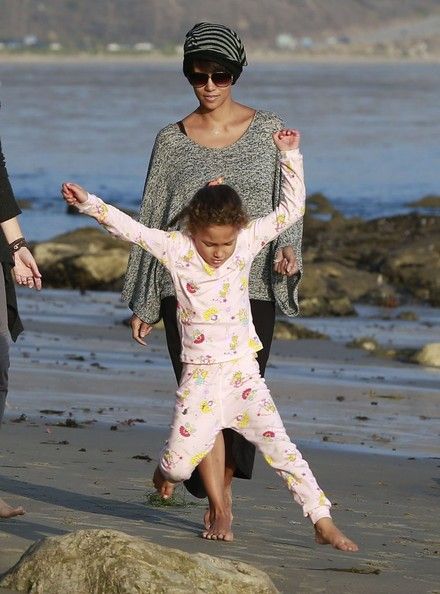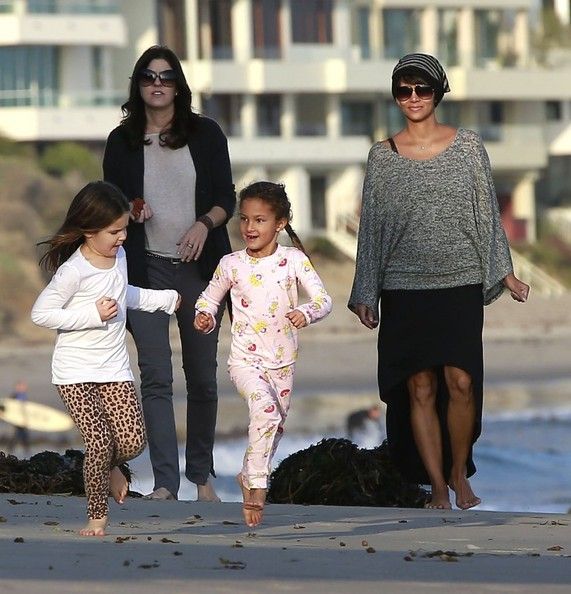 Nahla Aubrey and a friend were spotted playing on the rocks and sand yesterday in Malibu.  And Halle looks like she's still covering up that post baby bod...but we doubt she even needs to.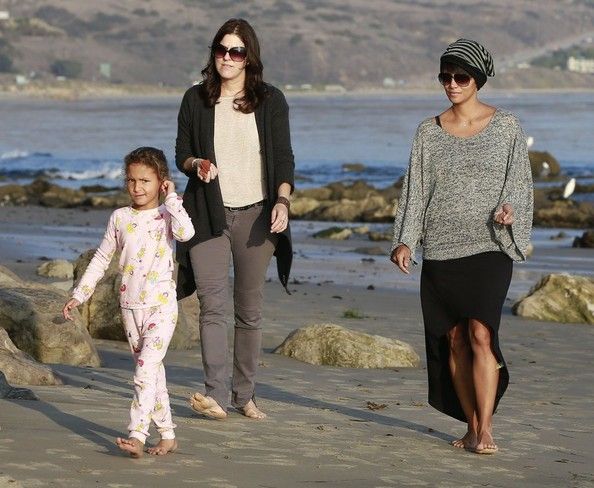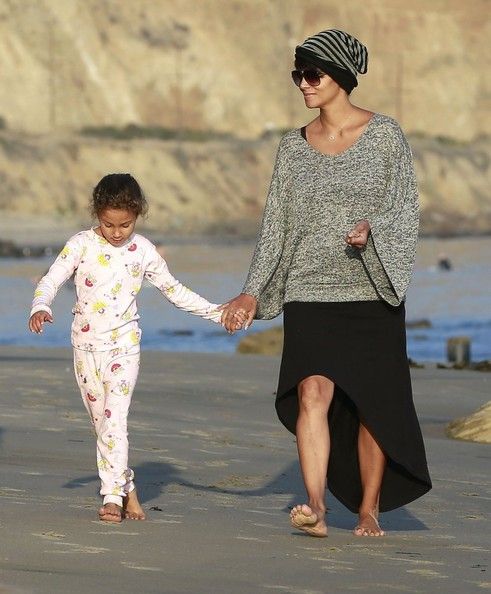 We're sure Halle's got her hands full with Christmas right around the corner and shopping it up for the kiddies.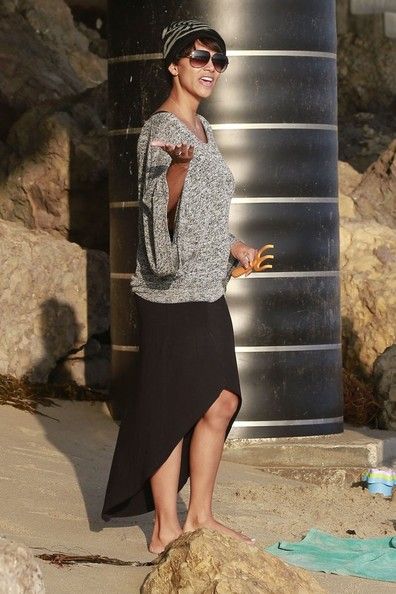 Mrs. Berry-Martinez has signed on to star in a new sci-fi tv series called "Extant".  And she'll appear in the new X-Men movie Days of Future Past. 
Photos: Fame