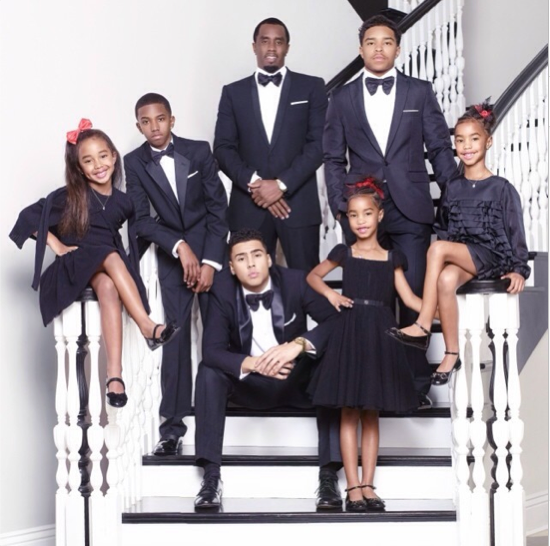 Diddy is forever the doting daddy.  And he just posted a super cute photo--his family Christmas card.  Check it out inside...
He's the father of six, and proudly puts his daddy skills on display for the world to see on social media.  Whether it's treating his twins to a girly fun day out or chillin' with his sons at a game, he seems to always bring the cuteness factor with all those Combs kids.
So Mr. Combs, the head honcho of REVOLT TV, just posted his family Christmas card.  It was a black tie affair for Diddy, cutie Christian, D'Lila & Jessie (who turn 7 this Saturday), Quincy, Chance and Justin.  And we love seeing how much the kiddies have grown through the years.
And that Justin & Quincy, who are now of age, are definitely some fine young men.  Cougars, retract those claws.
Justin's got his baby sis Chance to protect him from the droves of ladies. 
Cuteness!
Photos: Diddy's IG