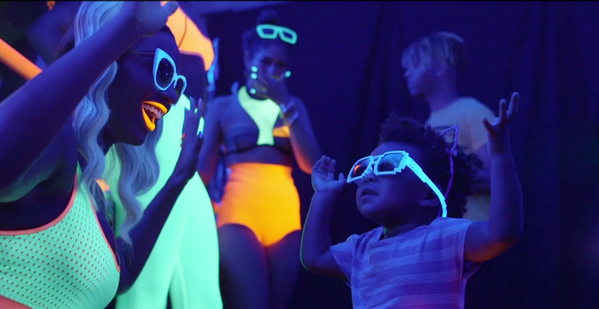 Beyonce is offering up Part 2 of her mini doc she created for her self-titled new album.  And Blue's cuteness is all up in it.  Check it out inside and an update on Michael Jordan's kids on the way...
After releasing Part 1 last week, Part 2 of Beyonce giving insight into her new album is here.  Check it out below:
And in other baby news, we reported last month that Michael Jordan was very likely expecting with his new wife Yvette Prieto.  And now, it's being reported that not only are the newlyweds expecting, but they're expecting identical twin girls!
MJ's been super secretive about the entire situation.  But word has it Yvette is doing just fine.  His other three kids are in their 20's.  Wonder if they're going to help change diapers too...