Oh snap!  They're cuffing people in Georgia over parking tickets.  And Toya Wright, the mother of Lil Wayne's daughter Reginae and BET reality star, is the latest to get ARRESTED!
Deets inside...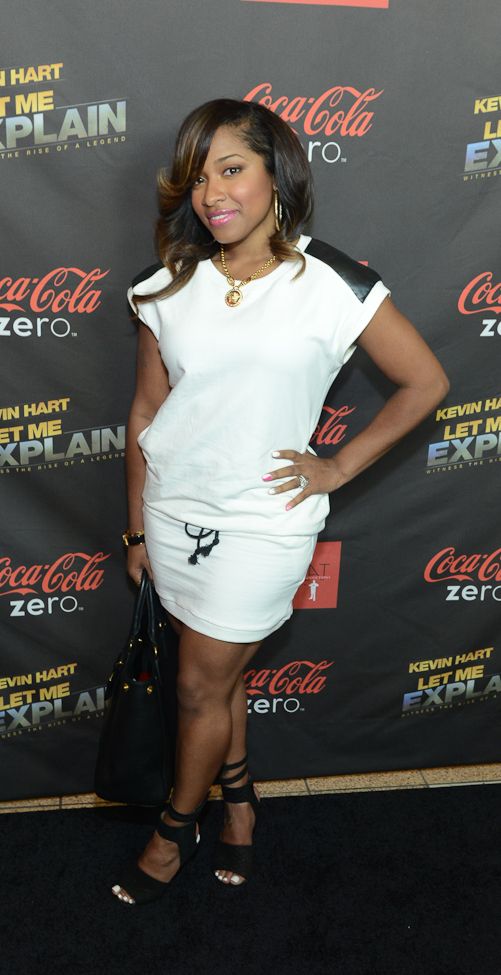 Toya Wright has been arrested, y'all.  And no, it's not because of a DUI like her bestie and former BET co-star Tameka "Tiny" Harris has been known to get arrested for.  It was all over an outstanding parking ticket.  Her "WTF" mugshot above says it all.
TMZ reports:
The details surrounding the arrest are sketchy at best -- with one law enforcement official telling us Wright was pulled over in College Park, GA yesterday ... and during the stop, the cop noticed a warrant out for her arrest.

We're told ... the warrant was issued after Wright failed to appear at a recent court date -- though it's unclear why she was supposed to be in court to begin with.
After being hauled to and booked at a nearby police station, Toya was been released on a $290 bond around 1:30AM this morning. 
Rolling Out spoke to Toya's manager who confirms this was all a "misunderstanding" and involved an unpaid parking ticket.
Her arrest was "based on something that was paid for but that wasn't cleared out of the system," said Blackwell.

"We're currently going over it with the lawyers," he added.
And just yesterday, the same day as her arrest, she celebrated her husband Memphitz's birthday. 
Damn homie...
Photog: Paras Griffin/G Paras Photos, MugshotsAtlanta.com