Evelyn Lozada posted new photos of her baby bump and revealed the name of her baby daddy.  See pics inside...
Now that she's confirmed her pregnancy, Evelyn Lozada has also revealed that her new baby daddy is 32-year-old LA Dodgers player Carl Crawford.  Her due date is March 2014.  When asked if a marriage is in the future...she didn't rule it out. 
'I definitely would get married again. I still believe in love … I'm not one of those people that's like, "We need to get engaged, we need to get married." No, absolutely not. I feel like that's going to come, just like with the baby, let it come. I'm not forcing anything, so if it happens, it happens.'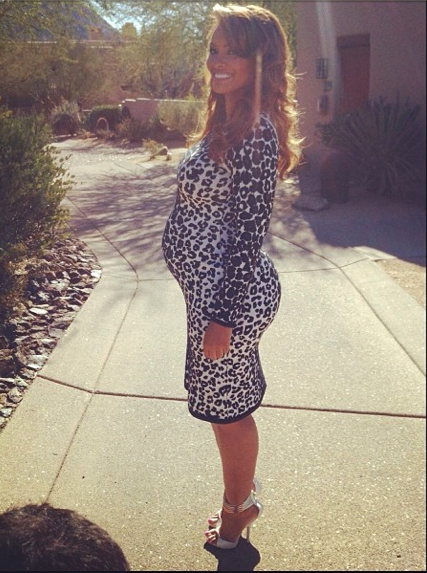 On Instagram, the Latina Magazine columnist told her followers that she felt "comfy" in her animal print A.L.C. dress and Giuseppe Zanotti heels.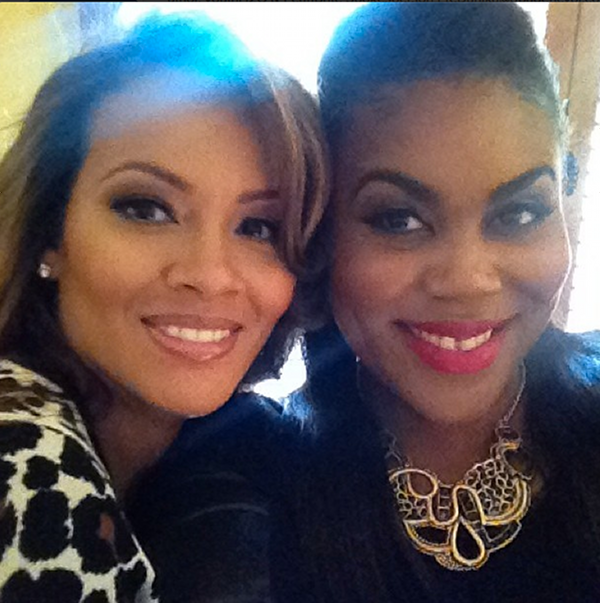 Evelyn was on location for an OMG! Insider interview in Arizona with Nina Parker.  Their interview airs Monday and we're sure she'll be gushing about Carl.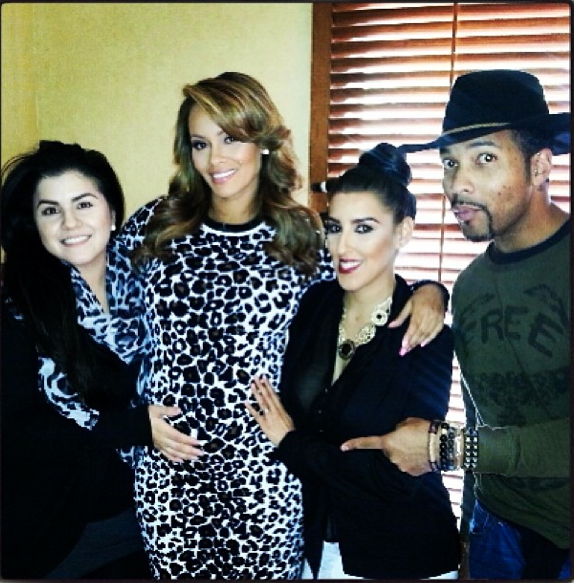 She also posed with her glam squad Jason Sky, Maria Caraballo and Glenda Martinez.
Who is Carl Crawford?
Carl plays for the LA Dodgers and has an $82.5 million contract. He'll reportedly earn $20.25 million in 2014. Say whatever you want about Ms. Lozada....but she knows how to pick a baller.
Photos via Evelyn Lozada's Instagram/Getty Images