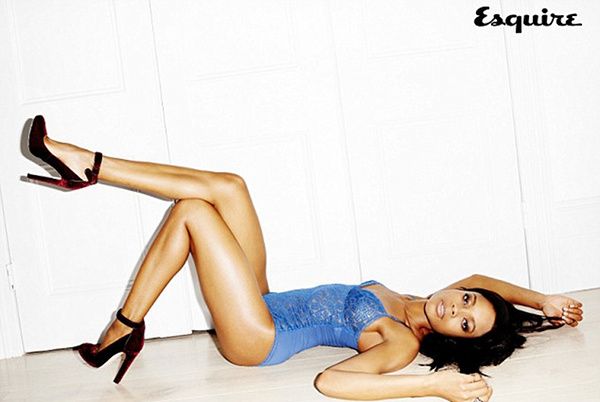 Well, HELLO Hottie!  British bombshell Naomie Harris is showing off her sex appeal for Esquire magazine.  Check out how the newest 'Winnie Mandela' is reminding us of her Bond Girl behavior....
Naomie Harris stripped down and opened up--literally--to shoot the Esquire January Film Special.   In sheer black & blue lingerie and heels, the 37-year-old Skyfall actress turned Mandela star is doing a whole lot of talking...without saying a word.
But she did actually speak a few words...about her equally sexy co-star Idris Elba.  She admitted she was the one who started the rumors about Mandela star Idris becoming the first black James Bond.
'A journalist once asked me, 'Who do you think is going to be the next Bond?' I said, 'I've just finished working with Idris so, if I had the chance, I would vote for him'.

'The next thing there were headlines going: Naomie Harris says Idris Elba to be the next Bond'. And Idris has had to live with that ever since. Now, nearly every time he does an interview, he gets asked about it.'
And she also told Esquire about being terrified about what the real Winnie Mandela would think of her movie portrayal:
'She loved it. I was over the moon — she was the one critic I was really scared of. But she's seen it, she likes it, my job is done.'
More hot pics below: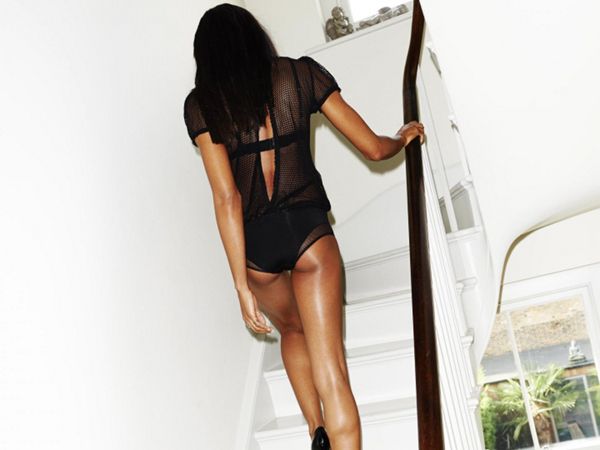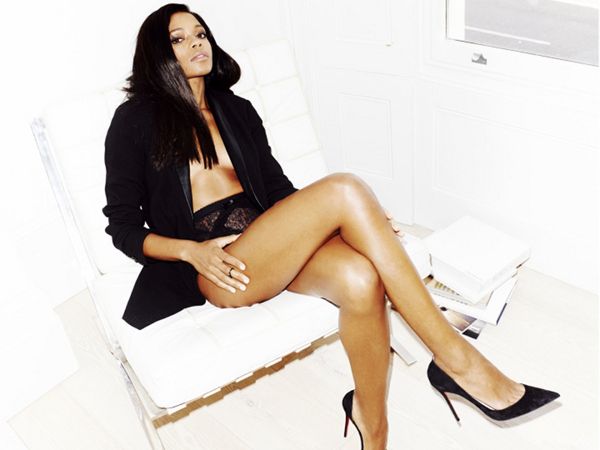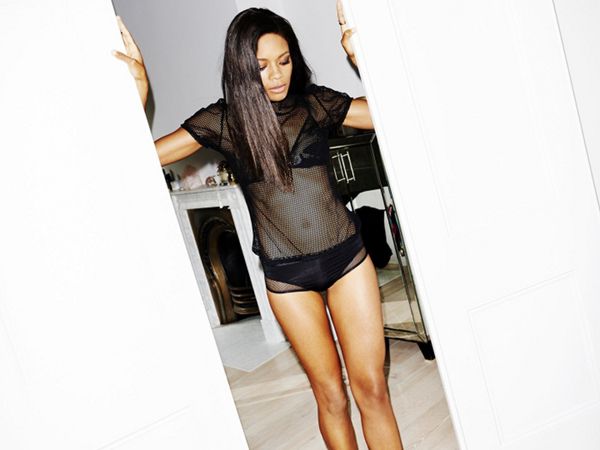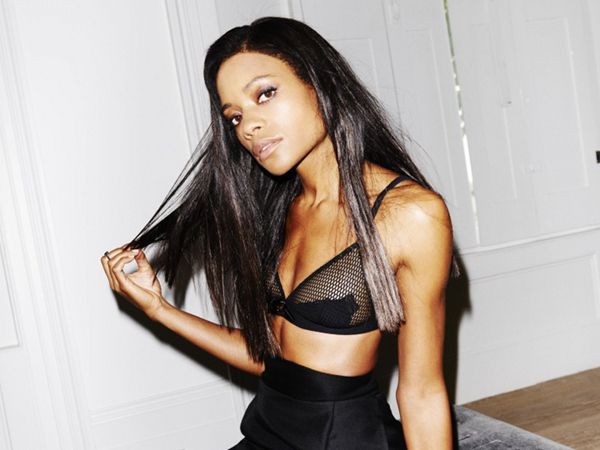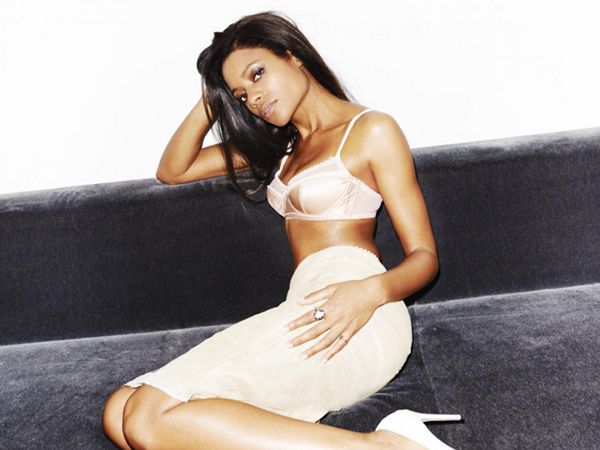 Loves her!  The full interview with Naomie is in the January 2014 issue of Esquire on stands now.
Photography: Andrew Woffinden