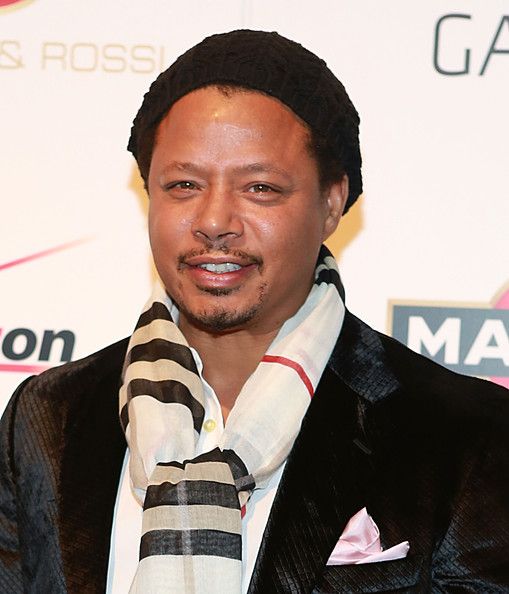 Sources close to Best Man Holiday star Terrence Howard are reporting that he recently wed his Canadian girlfriend of one month!  Story inside....
Terrence Howard is a married man once again.....at least that's what his friends are reporting.  According to Radar Online, Terrence (who's currently filming Macbeth with Sanaa Lathan and Evan Ross), has very quietly moved onto his FOURTH wife. 
The under-the-radar marriage was confirmed by friends who say Terrence wifed up Canadian girlfriend Miranda, who he's known for all of 30 days!  Suspicions were first raised when Terrence and Miranda walked the red carpet at Best Man Holidaywearing matching wedding bands (see Miranda's pic here).  And in a few Best Man Holiday interviews, we heard Terrence oddly referencing his "wife". 
Now.....if marrying someone you've known for less than a month sounds messy, Terrence's friends weren't surprised. 
One told Radar,"It's another one of his outlandish moves… he only knew and/or dated her for about a month!"  The friend also said Terrence called up wife #3 he's been having all those domestic violence issues with, Michelle Ghent, to taunt her about his new wife!
SMH.....we'd like to wish Miranda good luck on her marriage.  We'd also invite her to do quick tour of TheYBF.com so she knows exactly what she just signed up for.  She's the fourth wife, a stepmother to three kids and is now legally tied to a man who's third wife put out a restraining order and claimed her kicked her, gave her a black eye and threatened to kill her. 
Miranda.....you (may be) in danger girl.   
Photos via Getty