For its January 2014 issue, ELLE magazine is pulling out all the supermodel stops.  Joan Smalls is dripping in gold Givenchy for the cover, and it's her first American ELLE cover to boot.
Check out the spread inside, plus what Joan has to say about designers and their excuses for the lack of diversity on the runways...
How absolutely stunning is this chick?!  25-year-old Puerto Rican beauty Joan Smalls is the January 2014 ELLE cover girl.  And she's showing why supermodels have indeed made a major comeback.
For her first American ELLE cover, the Victoria's Secret model was shot by Michael Thompson and sexes up the pages of the fashion mag effortlessly.  And she's talking about everything from fashion's lack of diversity, how her career started, and becoming an actress.
On the fashion industry's lack of diversity: "People hide behind the word aesthetic. They say, 'Well, it's just that designer's aesthetic.' But when you see 18 seasons in a row and not one single model outside a certain skin color…? There are people in the industry who are advocates, who support diversity. And there are people who do not. I don't get it. Beauty is universal. These doors have to open."
How her modeling career started: "I came to New York with a dream. I came to do what I saw girls doing in campaigns, in editorials—great things, challenging things."
Her motivations to eventually get into acting: "I want to be clear that I don't want to act just because it's the typical move for a model. My desire comes from a place of wanting to entertain people on a different level."
Estée Lauder's Richard Ferretti on Smalls: "The word supermodel is overused, but if there is any woman of our generation who deserves the title, it's Joan. She has the perfect face."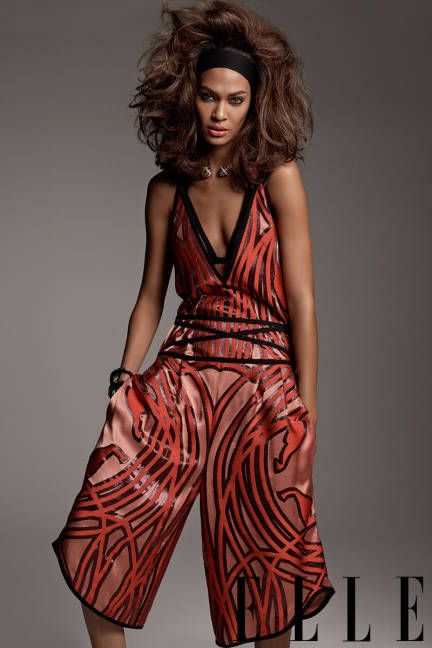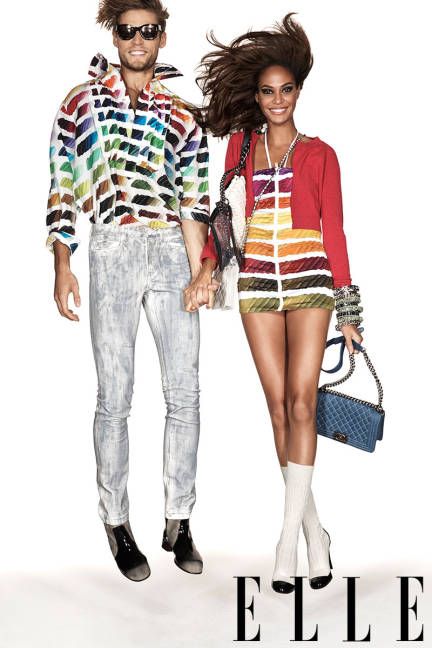 Check out the hot designer breakdown of everything Joan wore for the shoot over at ELLE.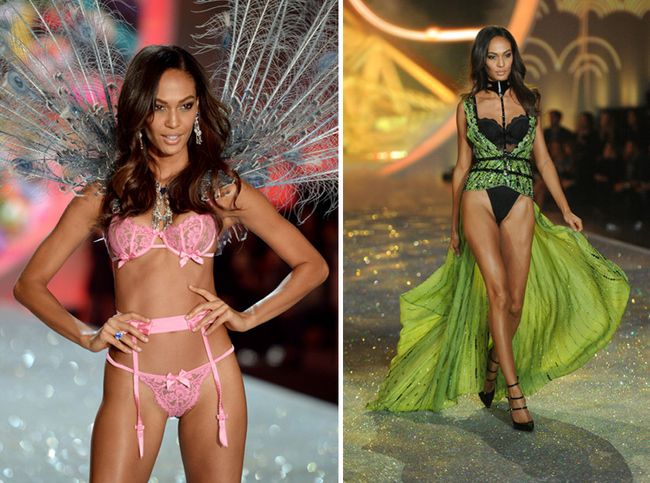 And don't forget to check out what Joan does best when he Victoria's Secret Fashion Show airs December 10th on CBS.
Photos: ELLE/Getty