It's beginning to look a lot like Christmas....and Mariah Carey looked like a wrapped Christmas present at the taping of the 2013 Rockefeller Christmas Tree Lighting Ceremony.  Check out her performance pics inside along with Babyface& Toni Braxton...
Mariah pre-recorded her Holiday classic "All I Want for Christmas is You" last night in Rockefeller Center for the annual tree lighting.  And this time, the dancing elves and choir were assisted by Debbie Allen, who choreographed the children's dance number.
MiMi belted out Christmas songs in front of a big crowd and a 76-foot Norway Spruce Tree which will be lit tonight during the live show: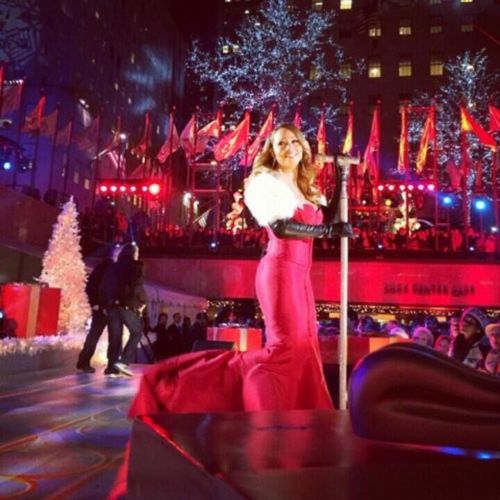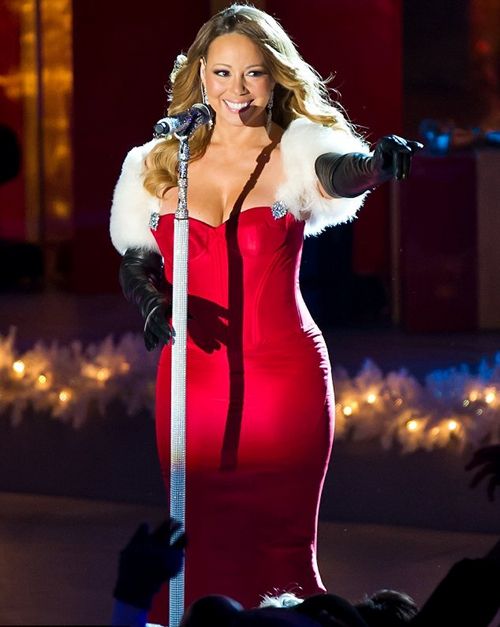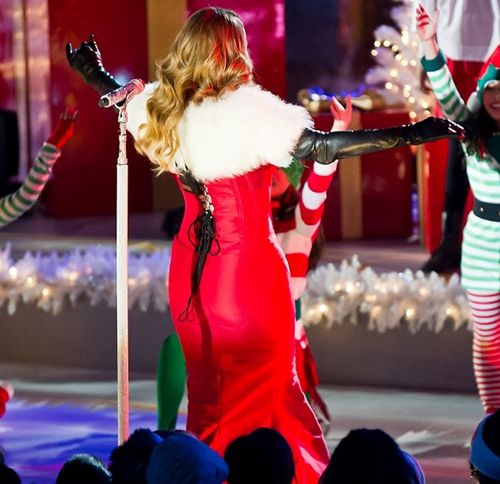 Feels like she wears this same Mrs. Clause style dress every year.  But that's why we love her...
She also changed up into this white & silver curve hugging gown for another performance: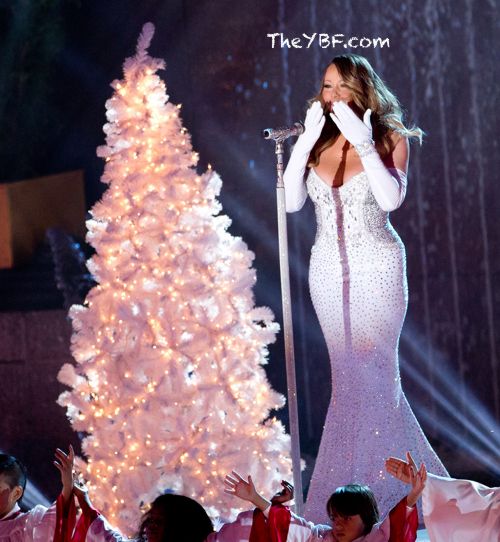 Pretty.
Babyface & Toni Braxton also looked fab pre-taping their Christmas duet. 
Tonight (Wednesday), the rest of the show will air live on NBC at 7 p.m. EST.  The 75-year-old 76-foot Norway Spruce tree will be illuminated by 45,000 multi-colored LED lights and topped with a 9 ½-foot-wide Swarovski star.
Mary J. Blige, Leona Lewis and more are also set to perform.
The Randomness:
1.  Chris Brown is getting sued for $3 mill by Frank Ocean's cousin over that studio scuffle from several months ago.  STORY
‏
Photos: @Lamb4Lyfe327's Twitter/Marih's IG/Splash