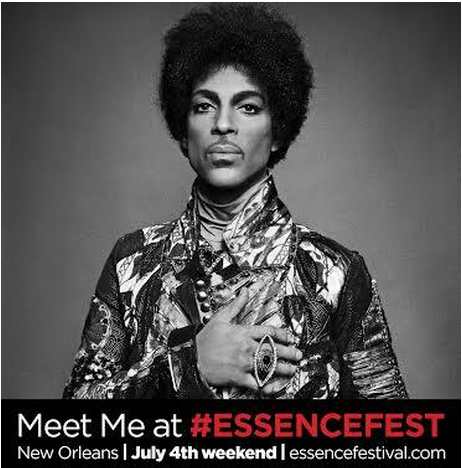 Music icon Prince is set to headline the 2014 ESSENCE Music Festival.  Get deets on the announcement inside and hear a preview of Drake's new collaboration with Aaliyah.
"Rasberry Beret" singer Prince is heading down to New Orleans as the headliner of ESSENCE Magazine's 2014 Essence Music Festival. It will be the Purple One's first appearance at the Essence Fest since 2004.  And the annoucnement definitely comes as a surprise to Prince fans.
The performance will help benefit the Rebuild the Dream Innovation Fund to "champion awareness and foster education for disadvantaged youth to learn the language of computer coding and programming."
For now, ESSENCE has not confirmed the other acts for the Independence Day weekend festival.  The full lineup will be announced in coming months.
In new music....
Following the success of his August 2012 single, "Enough Said", Drake has another collaboration with Aaliyah in the works.  Via his Instagram account, Drizzy posted a clip of himself listening to the song with the caption, "24 HOURS ON THIS BUS".
You may recall that when Drake initally announced his plans to resurrect Aaliyah's voice through his music, he was met with disapproval from fans and Aaliyah's longtime collaboratorsMissy and Timbaland.  We wonder if they'll like this song....
Check it.
Photos via Prince's twitter/Drake's Instagram