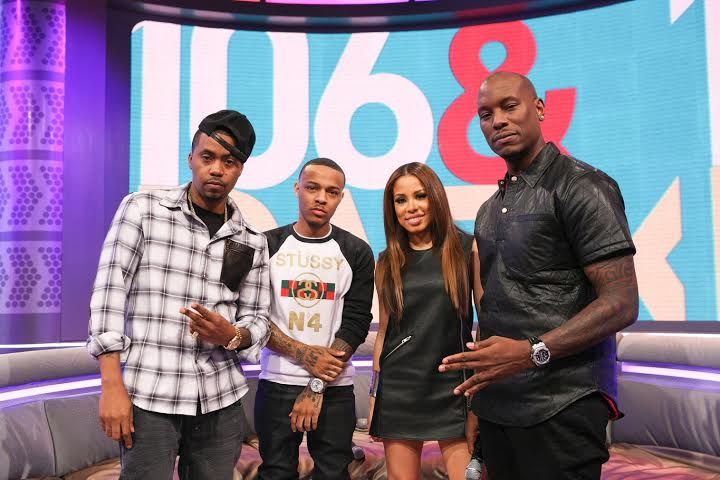 Nas& Tyrese are busy promoting their new flick Black Nativity (which comes out Thanksgiving Day).  So they stopped by "106 & Park" to chop it up with Bow Wow and Keisha Chante about the possibility of a collabo album and how they brought some realness to the film....
Two of your sexy faves made their way to "106 & Park" Monday night":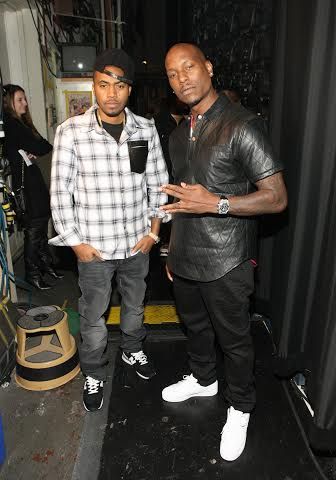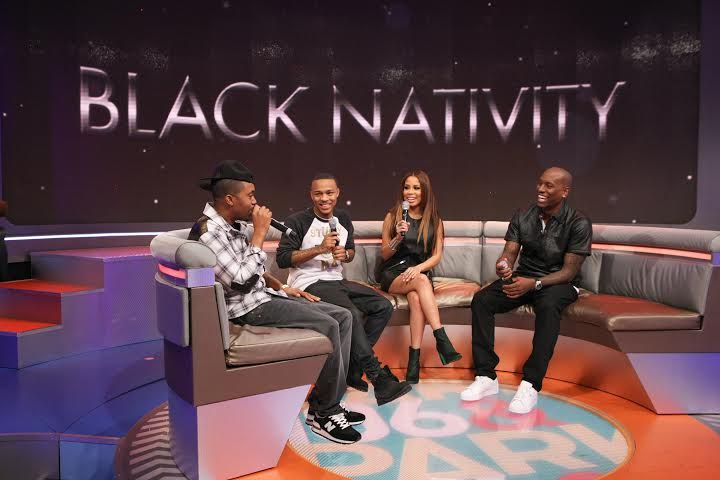 The fellas said they're not ruling out a "Best of Both Worlds" style album between the two of them after working together on Black Nativity.  Nas said he did the movie because Langston Hughes (who wrote the original gospel spiritual the movie is based on) is one of his fave poets.  Tyrese said his co-star Forest Whitaker and also Denzel Washington (who he has yet to work with) are his all time favorites.  So Forest was the reason he did this film.
Check out the fellas speaking about what you can expect from their characters in the powerful flick:
Photos: BET