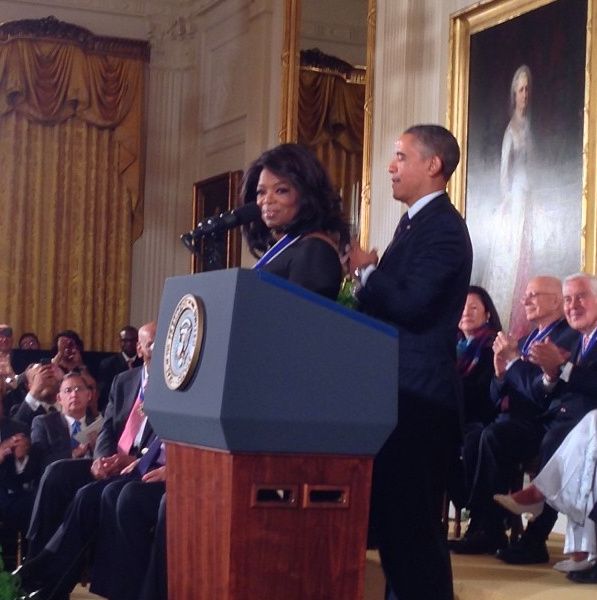 Oprah Winfrey received the Presidential Medal of Freedom today.  See pics inside and get the deets on Shonda Rhimes' book deal. 
Earlier today, President Barack Obama presented Oprah Winfrey with the Presidential Medal Of Freedom.  The award, which is given to "people who have made meritorious contributions to the security or national interests of the United States, to world peace or to cultural or other significant public or private endeavors" was also bestowed on President Bill Clinton, former Sen. Richard Lugar, R-Ind., former Washington Post executive editor Ben Bradlee, country singer Loretta Lynn and feminist Gloria Steinem.
Oprah's bestie Gayle King tweeted, "@oprah and President Obama so thrilled happy and proud of her! What a great great day in washington!"
She looks fab!
In other good news....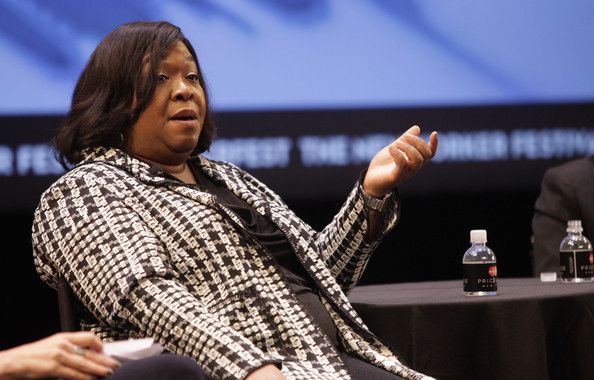 "Scandal" creator Shonda Rhimes has signed with Simon & Schuster to write what's described as "part memoir, part inspiration, part prescription." Set for release in 2015, the book will plot Shonda's decision to build a family and the challenges of being a single mother while striving for professional success. When asked about the deal, Shonda said,
"Simon and Schuster is crazy for giving me a book deal, as I am clearly in no position to be handing out wisdom...I have made a lot of mistakes as a single mother, and as a working mother, and as a sleepless mother, and as a dating mother. And I did all of it while running a bunch of TV shows. So I'm going to write about that and hope my kids don't use it against me in therapy later."
Love her.
In other "Scandal" related news, one of our favorite directors, Ava Duvernay, is helming tomorrow night's episode of "Scandal" "Vermont is for Lover's, Too", Thursday 9pm CT on ABC.
In addition to"Scandal", Shonda is prepping War Correspondents, a feature film based on an early teleplay, for Sony. 
Photos via Getty/Gayle King's Instagram