Rapper Jeezy has announced a major business move that involves Jay Z.  Get the deets inside and listen to R. Kelly's"Lights On" song.  
Due to his frustrations with Def Jam (which he hinted at on Twitter), rapper Jeezy has decided to link up with a game changer in the music business.  The former head honcho at Def Jam.
Earlier today, Jay Z posted an announcement on his Life + Times site announcing a new venture between Roc Nation and Jeezy's CTE imprint. He said, "CTE x Roc Nation x It's Tha World".  
Is this a production deal/management deal/artist's deal?  We're not sure about the nature of the arrangement, but we know Jeezy will be throwing up the Roc every now and then.  We'll keep you posted... 
In new music.....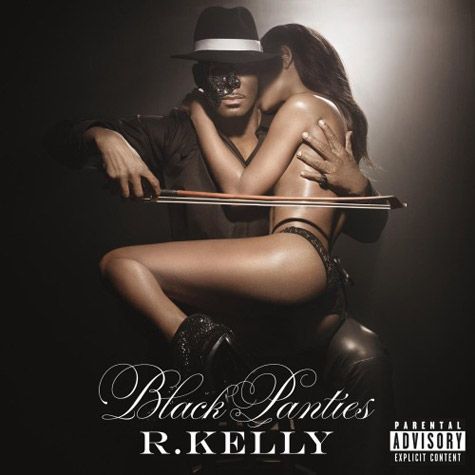 Before his Black Panties cd hits shelves on December 10, R. Kelly and his half mask have selected "Lights On" as his next bedroom banger.
Available as a bonus track to fans who pre-order, the song features the panty dropper leaving the lights on so he can watch his partner's skills.  Of course.
Black Panties will feature appearances from Ludacris, Kelly Rowland, 2 Chainz, Jeezy, Future, Migos, and Juicy J.
Listen to "Lights On" below:
And it looks like Shay Johnson& Mama Dee are still pimp & client besties, despite Scrappy moving on with new girlfriend Bambi.  Because the twosome appear in T-Pain& B.o.B.'s brand new "Up Down" video.  Tyrese makes a cameo too.
Check it below.  This 90's throwback ATL vid may be foolywang material, but the song hits...
The Randomness:
1.  NBA Rocket James Harden sued for allegedly punching fan who taunted him about Kobe Bryant.  Damn!  Story.  
Photo via Life + Times