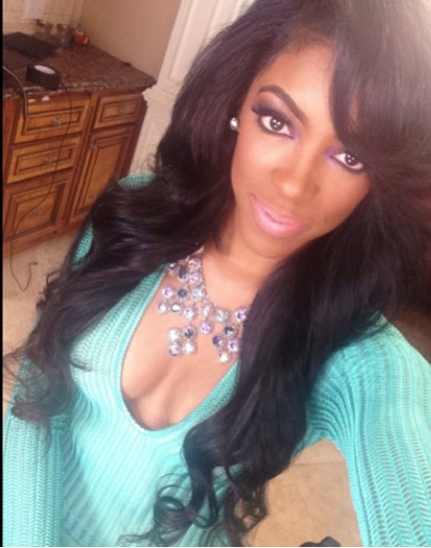 Oh Porsha.  Your epic shade about your estranged hubby Kordell Stewart got all kinds of "Chick, please" comments from us.  For many reasons.  Check out what Pastor Porsha was up to last night on "RHOA" while fighting for her life, aka fighting to keep a storyline....
As we've said plenty of times before, YES, Kordell is bish-made for the way he handled this divorce.  But the constant gay allusions about Kordell on last night's episode seemed a bit transparent and wreckless.
From saying he needs to speak to her WOMAN TO WOMAN about how he feels, to how only a QUEEN would pack up her wedding dress the way he did, to a few booty references....Porsha was on 100 last night.  Bitter?  Maybe.  Correct in her accusations?  Who knows.  But either way, she was A-OK with it all while he was buying her a life that she could say was perfect.  But now that they're divorcing, she seems to have had oh so many issues.
We expect a defamation suit or two coming from Kordell after all that.  But maybe not, if he's totally over and done with her.  Time will tell...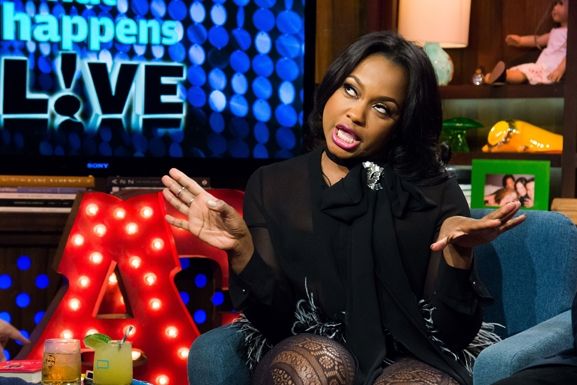 Was anyone else shocked by Apollo's temper tantrums during last night's episode?  He was extra perturbed about having to do this "last minute photoshoot". Phaedra--who hit up "WWHL" last night--swore she told him about a long time ago.  But we're just wondering....what else did you have to do Apollo?  We all know you didn't have to go to work, punch a clock, pick up a check or hit a job interview.  So, we're just wondering...
What else you may have missed and it need to be discussed in the comments below:
Riley shared her thoughts on Todd and Kandi's marriage. Which means she shared nothing because she has no thoughts about it, so she says. But what we did learn, is that Mama Joyce lied through her teeth about Riley telling her she just ignores Todd most of the time because she doesn't like him. Sounds like Mama Joyce was transferring her own feelings onto a little girl. Hmph.
And if you're interested in the exaggerated "drama" of Kenya Moore getting the cops called on her, check out what happened below. Apparently, Kenya believes her landlord, Conya, attempted to kick her out because Kenya wouldn't be besties with her. Seriously. We're still confused on the evicted-but-not-evicted situation, but whatevs.
Here's the full episode below in case you missed it:
As for what's going down on the next episode, Porsha is still crying tears of supposed regret about her marriage and its epic fail. She goes to see her therapist--and by "her therapist" we mean everyone's reality tv therapist Dr. Sherry Blake. Porsha reveals her name wasn't on the deed to the house or any of the bank accounts. And she came to the realization she was more like hired help to a father figure than a wife to a husband.
We could have told her that for free. And could have told her more about how transparent she is about ONLY having a problem with the way Kordell acted behind closed doors AFTER he filed for divorce so publicly and ruined the image she tried so hard to maintain. She was surely loving--according to her own words on the show--never having to lift a finger and driving a Benz, being dressed by him like a Barbie and having a "perfect marriage." But we digress.
Peep the clip below:
Photos: Porsha's IG/BravoTV