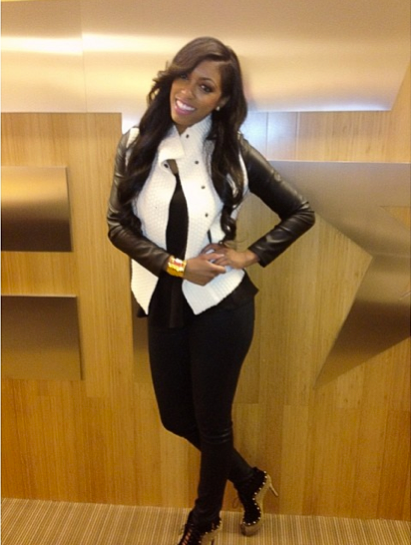 Porsha Stewart is raising eyebrows once again with what she ISN'T saying about her estranged hubby Kordell Stewart.  Check out the brand new preview for Sunday's episode where we get the hint that something physically abusive may have gone down...
Now that she's already stirred up drama around his sexuality, Porsha Stewart is doing it again.  This time, it's by insinuating domestic violence!  Yes, it seems almost likely that Kordell could have put his paws on his woman.
In the upcoming episode of "Real Housewives of Atlanta," Kandi Burruss asks Porsha (and we're not sure what made her ask this particular question) if Kordell ever got physical.  Check out her looooooong pause below:
We'll be watching on Sunday to see how this plays out.
And if you're wondering what Porsha had to say about Kordell blasting everything in his recent radio interview, she told Entertainment Weekly recently:
I didn't hear the interview, and I really don't care to comment on anything Kordell has to say. He's saying it for a reason and wants everybody to think of me in one way. At the end of day, Kordell knew who I was to him and what I did and how I felt about his son. I don't have to justify that at all.
Oh.
Photo: Porsha's IG