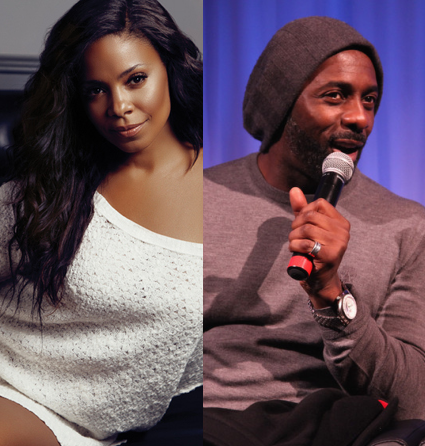 "The Best Man Holiday" star Sanaa Lathan posed for a ROLLING OUT shoot that played on her "sexy" side.  Which obviously...is ALL her sides.  See the spread inside and pics of Idris Elba and Naomie Harris at their latest Mandela screening....
In the latest issue of ROLLING OUT, the sickeningly gorge Sanaa Lathan opens up about the challenges of playing a pregnant woman on camera and reveals why she's join Instagram and become more transparent with her fans.  Also, Ms. Lathan reveals her playful side and discuss how being a Virgo affects her lifestyle.  Here are the highlights:
Why doesn't the public know more about this fun, lighthearted side of you?

Because I'm kind of a private person outside of my film and TV work, so people mainly just see me as those characters.

Recently, you've opened up a bit more and really gravitated toward Instagram.

Well, this is definitely a new thing for me. I was very resistant to social media at first, and actually just a couple months ago when I was on [The Best Man Holiday] set, I started having fun with it. At first, it was just a creative thing for me, and then I got encouraged by everyone from my agent to the studios, to keep it up. It's really interesting to me how involved social media can be from a business perspective, so I'm interested in exploring where it can go as it relates to my career.

I actually saw you on set, and it didn't look like it was an enjoyable experience for you. How was it playing a pregnant woman for this movie?

It was really hard. They created a real prosthetic, where they molded the belly and made it very real for me. I had to wear it every day, and it was like a personal sauna. So, I feel like I was experiencing some of the problems that a real pregnant woman would feel, because I was dying of heat the entire time, and always needed a personal fan. I honestly think it helped me be more believable as a pregnant woman.

Talk about your downtime.

You know, I go through phases. I have really social periods where I have to be around lots of friends, and go out … I love the club, loud music, and the energy of the nightlife. But then I go through periods where I'm literally a hermit. I'm a Virgo, and they call the Virgo the hermit, so I'm just by myself, and I read and lay in bed all day, and retreat inward. So you know, it swings with me, and really just depends on how I'm feeling.

What are some other characteristics about Virgos that apply directly to you?

Well, Virgos are very down-to-earth. She's an earth mother, and is also very picky. So I'm very picky, and I'm a perfectionist to a fault. I'm also very critical … but Virgos tend to be very critical of others, and of the people around them — especially people that they love. But in the end, they're really the most critical of themselves, which pretty much sums me up.

Tell us one thing about you the average person wouldn't know.

I just don't feel like people know that I really like to be silly and have fun. I think that some people look at me like I'm a very serious kind of person. Honestly, I don't know how people perceive me, but …

 
Read the full interview here and check out the rest of Sanaa's DeWayne Rogers shoot (hair by Kim Kimble):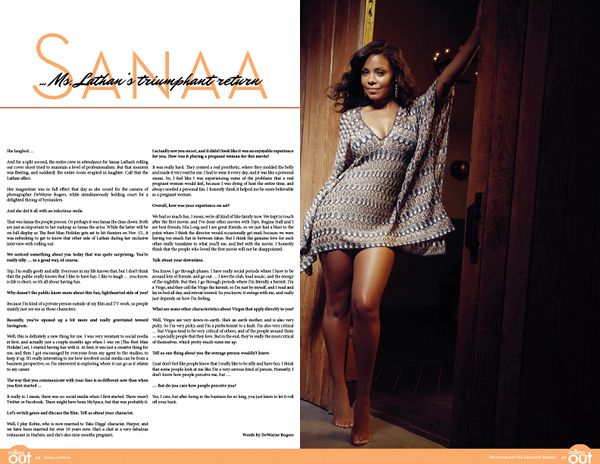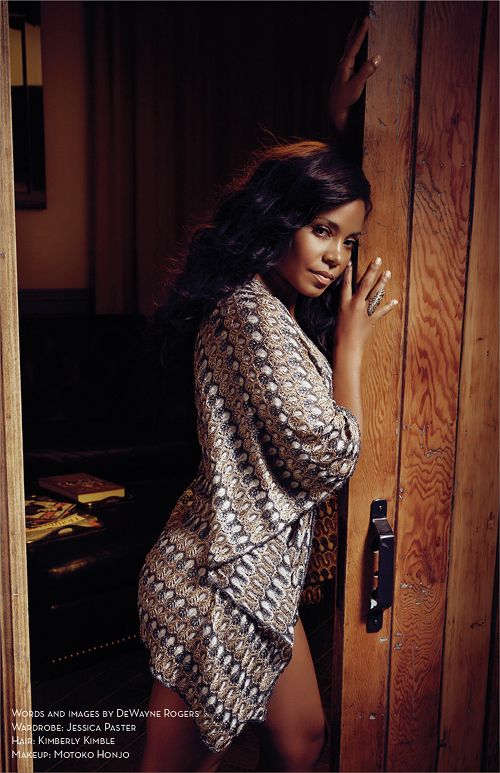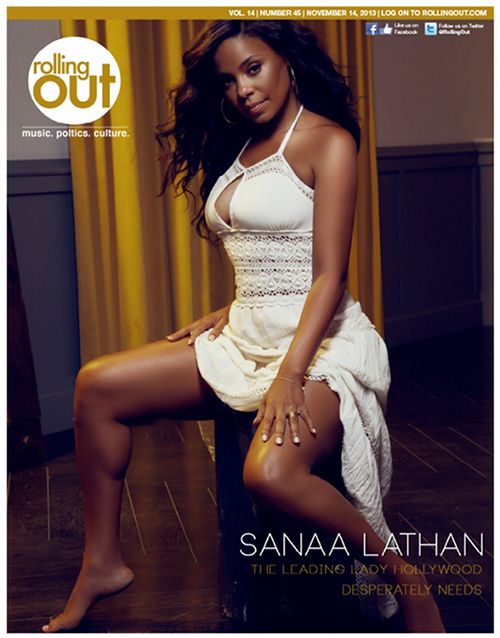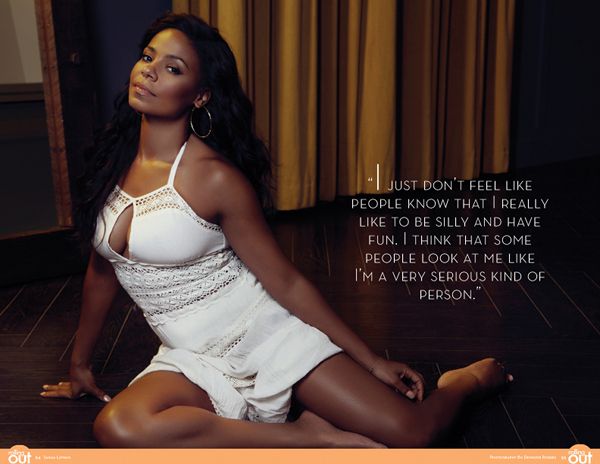 Loves it.  The Best Man Holiday opens in theaters this Friday.
Also at the movies.....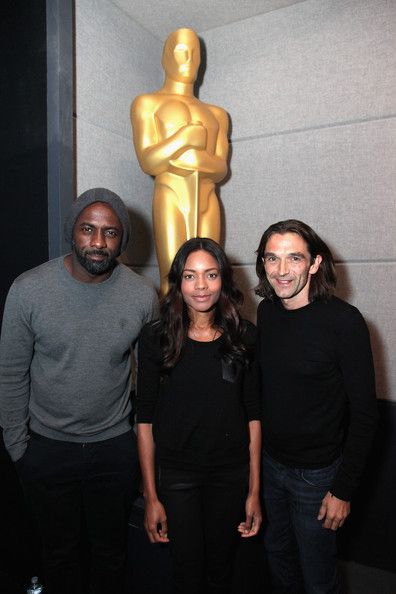 Earlier this week, Idris Elba, Naomie Harris and Justin Chadwick attended The Academy Of Motion Picture Arts And Sciences Members Only Screening of Mandela: Long Walk To Freedom in the Academy Theater at Lighthouse International.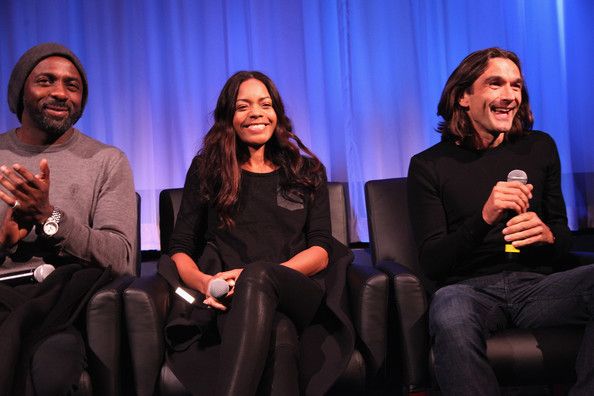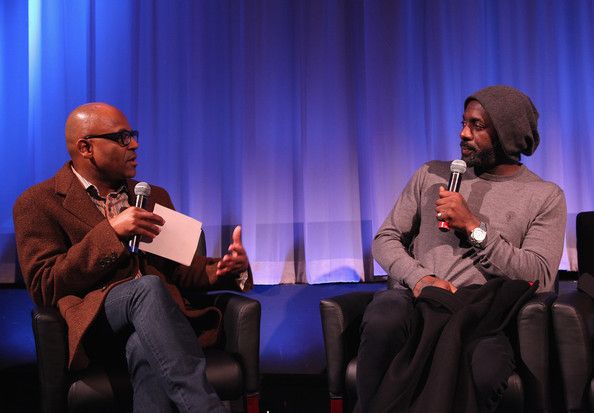 Following the screening, the trio appeared at a Q-n-A moderated by Patrick Harrison.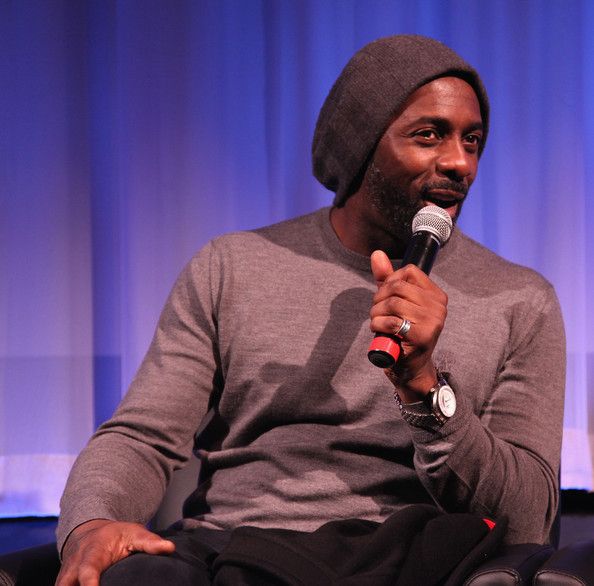 Idris has been heavily promoting the film (hitting theaters November 29th) at screenings all around the world.  He recently showed the film to President Obama, adding "I felt very proud to play the character and be able to present it to Barack, who loves to watch films. And he has said to me in the past, "You're one of my favorite actors." Which is a great, great compliment."
He hit up "Live with Kelly & Michael" today and looked a bit tired.  But still fine.  Get some rest Idris!
Photos via Donald Bowers/Getty Images North America/ROLLING OUT/DeWayne Rogers