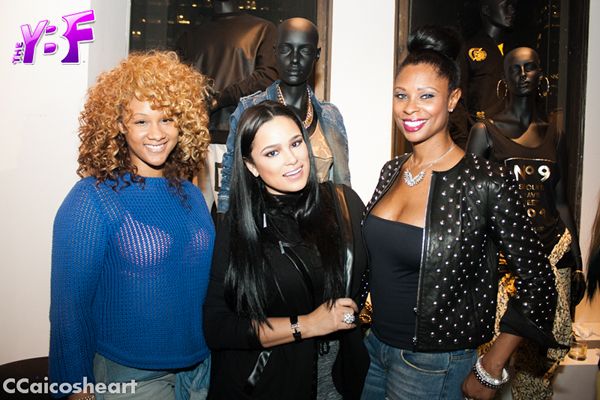 Celebrity stylist Emily B teamed with PYNK Magazine to host a preview of Rocawear's Fall 2013 Junior Collection.Check out her girl Jennifer Williams and others celebs who attended inside.....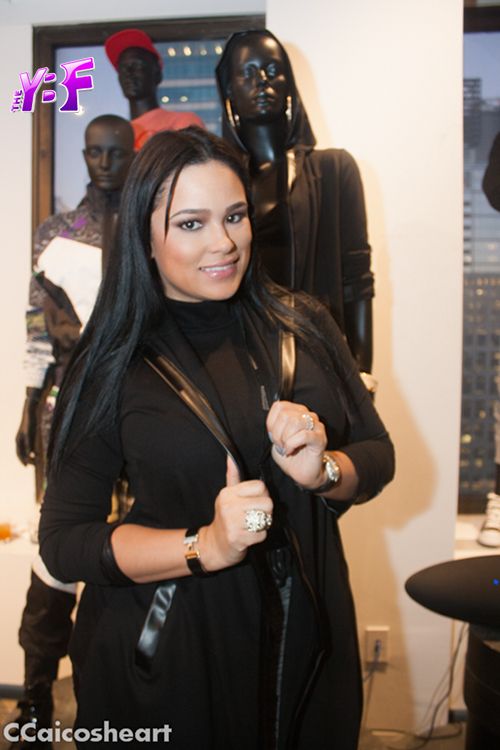 Celebrity stylist Emily B hosted a preview of Rocawear's Fall 2013 Junior Collection at the Rocawear showroom in NYC last night.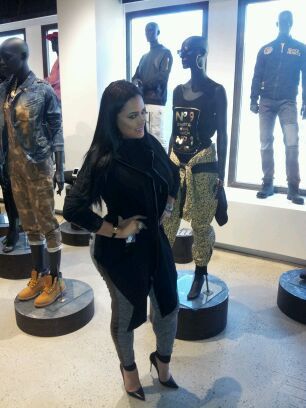 Emily teamed with PYNK Magazine for the presentation where guests enjoyed drinks by D'ussé and complimentary manicures by #HerNailsRock!.
Fashion lover Emily (shown above with dancehall star Mr. Vegas) told TheYBF.com about her event, "I'm excited to collaborate with Rocawear and be able to give some of my insight on the new collection. It's dope, young, fun and it's about time we did something cute for the ladies."

While laughing it up with PYNK Magazine publisher Mecca Moore, Fabolous' girlfriend also told to us about her next big move saying,"My shoe line will be available before the Holidays, along with the new season of Chrissy & Mr. Jones. Maybe you'll even see more collaborations with me and Rocawear."

She said she was very pleased with the Sixone7Creative Event, told us that this collection has something for everyone. "I've been styling for YEARS and each season Rocawear has a few great staple pieces for any guys closet. I'm happy that now I can grab a few things for my closet too!"
"I Dream Of Nene" star and Em's good friend Jennifer Williams was also at the preview.
Sassy brought out a few folks from the "Black Ink" crew.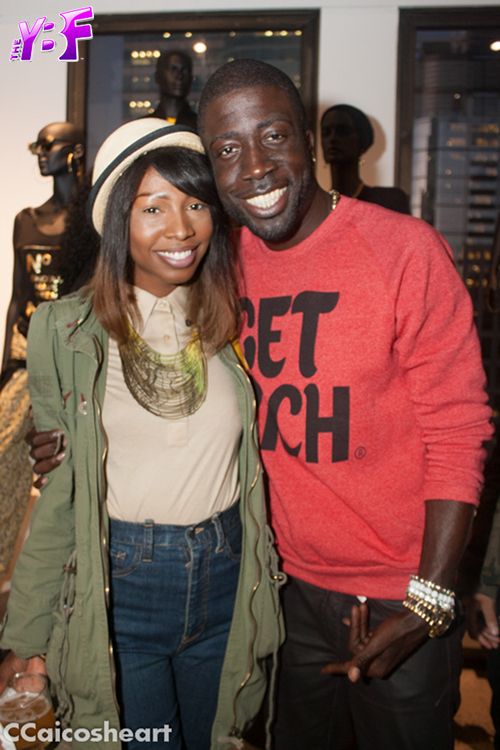 Designer Sammy B posed it up with BLEU Magazine editor Rae Holliday.
Photos via CCaicoheart