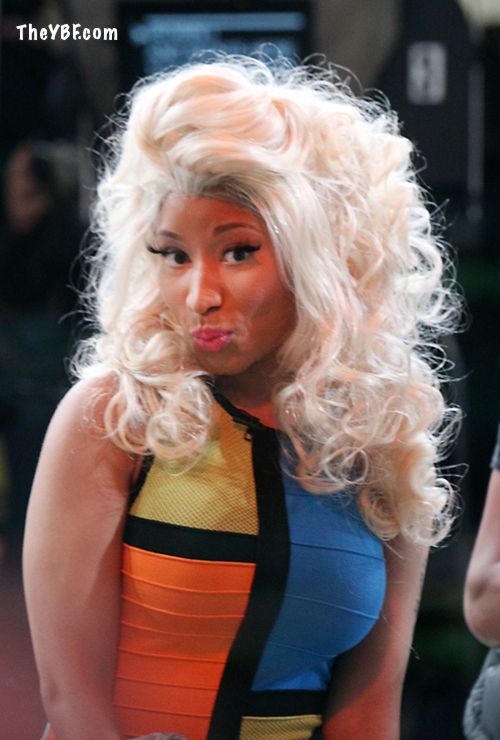 Leave it to Nicki Minaj to bring some color to a dreary NYC day.  The "Roman Holiday" rapper made her way to "Good Morning America" this AM, alongside with her co-spokesman Ricky Martin, to dish about her new lipstick color for MAC Viva Glam.  We've got pics of her making her rounds inside...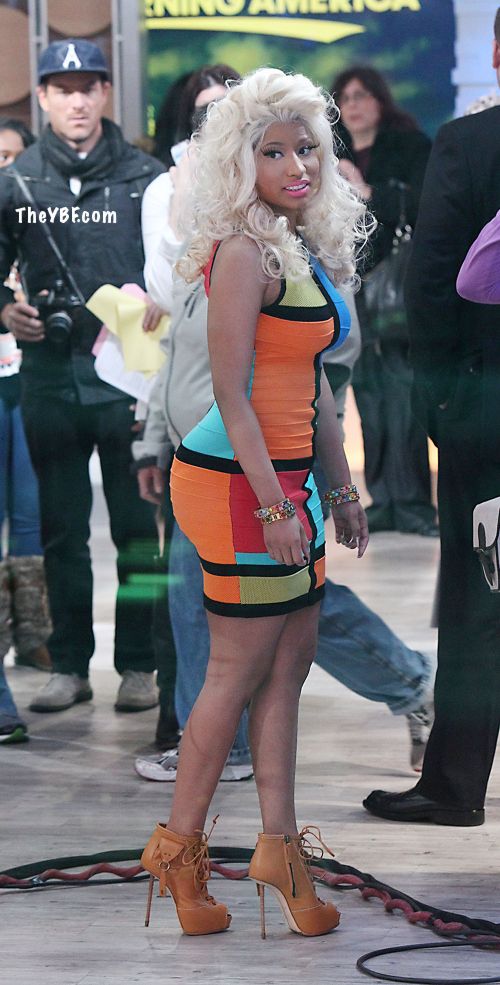 Over at the "Good Morning America" studios earlier, Nicki and her ample a$$ and multi-colored dress teetered over to Robin Roberts' couch to chat about her why she revealed her characters at the GRAMMY performance and her lip color with the MAC Viva Glam collection, which is a collaboration of musicians fighting AIDS.  100% of the proceeds of the collection will go to fighting AIDS in Latin American countries.  Peep the video HERE.
Nicki also revealed she lost an uncle, who was living in Trinidad, due to AIDS.  So she wants to promote awareness in Caribbean islands as well.  And wants to preach to her young Barbz to abstain from sex. Alrighty.
Check out the behind the scenes footage of Nicki  Ricky shooting their MAC Viva GLAM campaign:
Nicki also pulled a change up into a bright orange skirt and multi-pink striped top and headed to the MAC boutique nearby: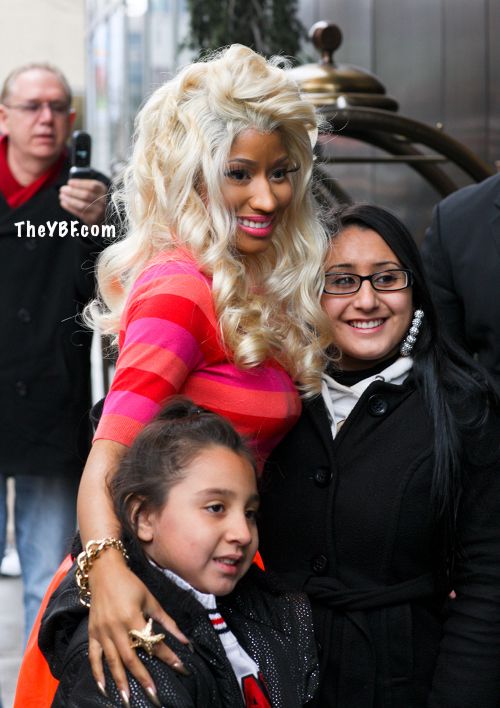 She posed with some of her young Barbz outside her hotel first.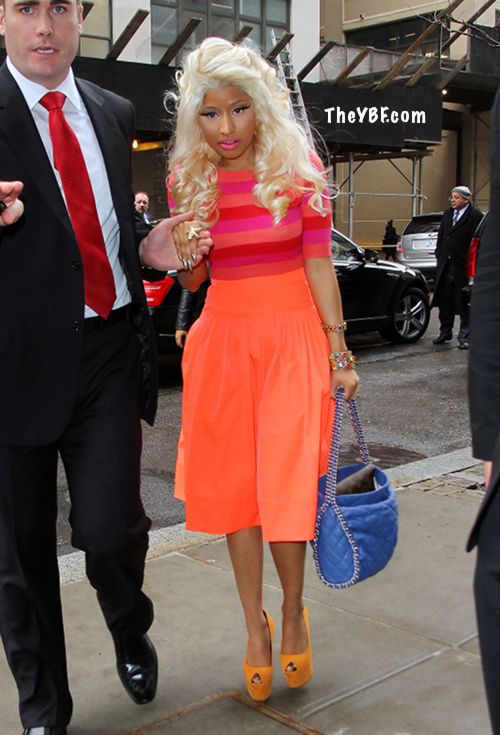 By the way, the rapper who has fragrance and clothing lines in the works revealed in her April 2012 Allure magazine cover interview (check the sneak peak of her spread below) her friendly competition with Jay-Z:
"I had a little conversation with Jay-Z at the Victoria's Secret fashion show. He said, 'Congratulations on all your success.' And I was like, 'Yeah, I'm coming for you. I'm coming for your spot, Mr. Mogul."
We'll see...
Her issue hits stands March 20th.
Pics via SPLASH