We have a roundup of some of the hottest male actors on the soaps, Redaric Williams, Lamon Archey and Lawrence Saint-Victor (whom you should meet) as well as the official release date of the Jamie Foxx& Quvenzhanze WallisAnnie remake inside....
Any soap opera fan can speak of the legendary sexiness that Shemar Moore (aka Malcolm) and Kristoff St. John (aka Neil) brought to the table on The Young & The Restless (SIDEBAR: Kristoff is still on Y&R) and now there's a new group of sexy studs on the soaps!  Meet Redaric Williams, Lamon Archey and Lawrence Saint-Victor (stars of CBS's The Young and the Restless and The Bold and the Beautiful).
We first met Redaric Williams when he covered ROLLING OUT Magazine.  Recently, the Detroit native talked to Ebony.com about his success on Y&R (as "Tyler Michaelson") and also revealed the origin of his stage name Redaric (his real name is Jimmy). 
"It stems from the word red. People have been calling me that for years because of my skin tone from the time I was a little kid. I was doing music before any of this stuff so when I was looking for a name to use, nothing [else] was really giving me that feeling. I always liked Greek words. I came across the word rhetoric, [which means] the art of language, conveying a message to an audience. I took that word, changed the spelling of it, and incorporated the word red in it."
Lamon Archey stars on Y&R as Mason Wilder. He chatted with Ebony.com about the fateful moment he found out he'd landed a role on the soap.
"I was picking up my son from school and pulled over on the side of the road, got out of the car and did a couple of jumps. I was so pumped. Honestly, I'm so blessed to be a part of the show. I feel like the year that I came on was just a good year because it's the 40th anniversary. There's so much going on with the show that I've been blessed to be a part of. I was able to build relationships with many of the actors and get to know them, which definitely helps."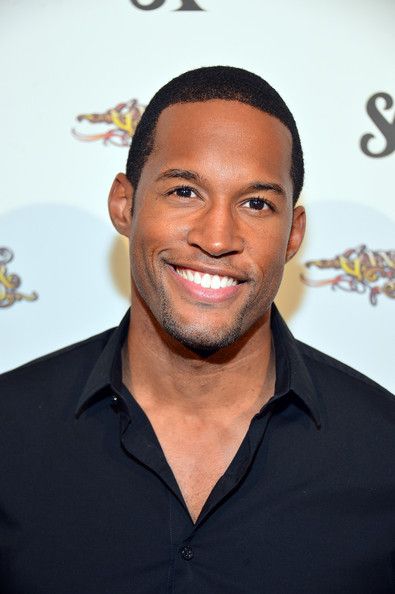 NY native Lawrence Saint-Victor stars on The Bold and the Beautiful as Carter Walton. If you catch him on the show, you'll notice that he spend a lot of his time on-screen without a shirt off (thankfully!). He told Ebony,com, "It's something I didn't think about when I was training, but I knew it was something I had to be aware of. That's why I stayed in the gym. When you join a show called The Bold and the Beautiful, you have to go hard."
 
Read the full article here.  We love a fresh face around these parts....
At the movies....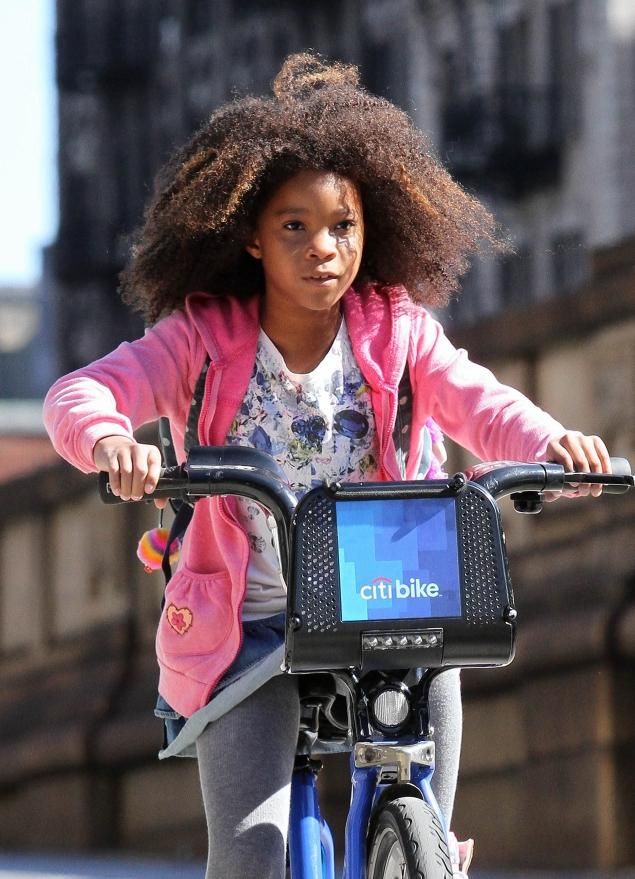 Columbia Pictures' "Annie" remake starringJamie Foxx, Quvenzhané Wallis (shown above on set) & Cameron Diaz has been given an official release date, December 19, 2014.
The flick will be based on re-write of the Broadway classic and Will and Jada Pinkett Smith and Shawn "Jay Z" Carter are among the producers.
And in case you were wondering....
Liftime's Army Wives has been cancelled! Dratz..
The network is planning a two-hour retrospective special with cast members that will air early next year. Lifetime's EVP and GM Rob Sharenow said,"There is no denying how special Army Wives has been to both Lifetime and the television landscape. By taking on a very relevant and timely issue, it has brilliantly captured the challenges our military families endure and the bravery they and their loved ones display while serving our country."
Condolences to Ashanti.
Photos via Getty/Ebony.com/Splash