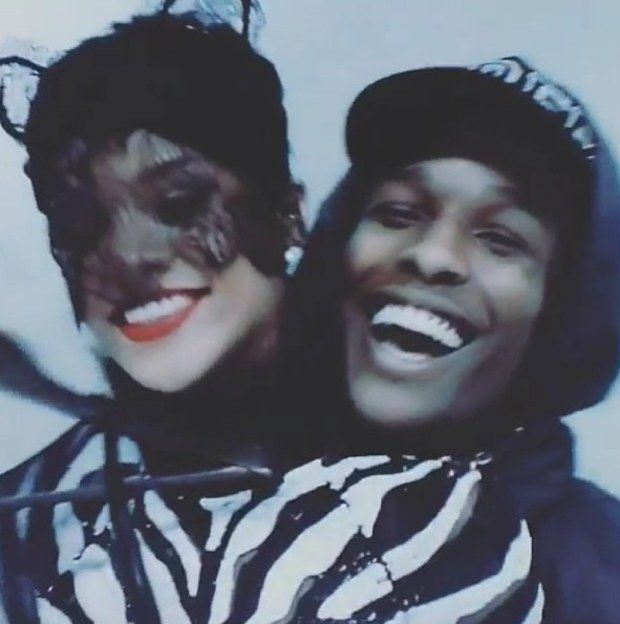 Rihanna stars in "Fashon Killa", the latest video from A$AP Rocky.  Watch the clip inside that sparked all those on-set make-out pics going viral....
A$AP Rocky tapped Rihanna to star as his love interest and eye candy in the clip for "Fashion Killa", the latest single from his debut disc Long Live A$AP.  
Though the song itself was pretty lackluster, Rihanna provided some good visuals with her mix of street gear and high fashion, including a beaded Tom Ford zebra print.  
While A$AP namedrops nearly 30 designers in the song, he told FORBES, "I think ghetto people don't get the tastemaker side of me and I think hipsters don't get the reckless side of me. And I'm both: I'm like a ghetto hipster. "Fashion is all around us."
What he doesn't get is....anyone with sense can see that.  Trust us, we get it.
A$AP Ferg and the rest of A$AP Mob also made appearances in the vid.
Watch it above....