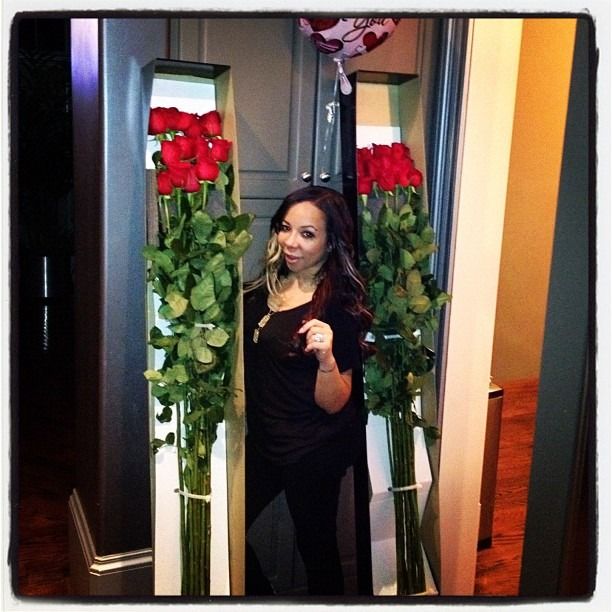 T.I. & Tiny shared some precious moments last night for Valentine's Day.  And, of course, Mrs. Harris documented all on Twitter.  Pics of her V-Day gifts, plus Vanessa Bryant smooching it up with her ex hubby Kobe at his job inside....
Rapper T.I. professed his love for his wife by sending her roses that are taller than her, a buffet of flowers and balloons, and a live saxophone player during their in-home dinner: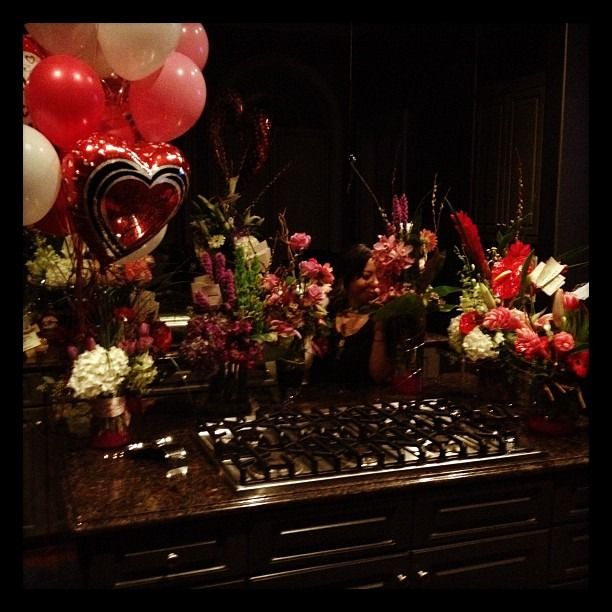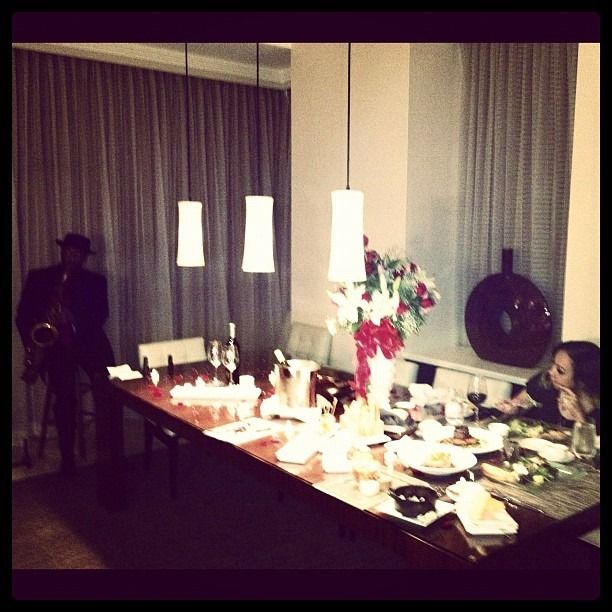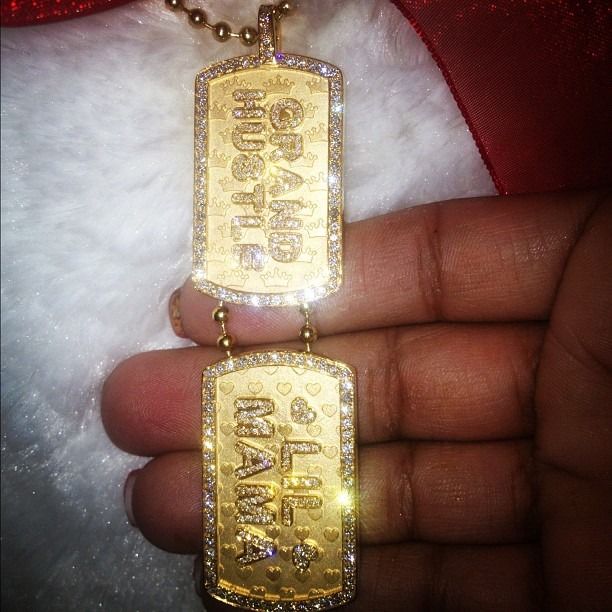 And the obligatory Grand Hustle chain that'll make certain chicks swoon.  Well isn't that special.  Hood love is on the upgrade tip y'all.
 
Meanwhile, over in L.A., Vanessa Bryant made her way to her ex's job--the Staples Center:
She was spotted outside of the Lakers' locker room in a black coat on top of her red dress and red pumps.  And it looks like she was there to offer up congratulatory kisses to her ex-husband (divorce isn't final but is underway) Kobe Bryant as the purple boys beat the Hawks 86-78:
So how does this work?  You get a divorce because he's (allegedly) cheated on you umpteen times--and it's been formally agreed you will take half his fortune.  But do we go to our ex's job and exchange big kisses on a romantic Holiday?  I get the two are still probably close as they've been together over a decade.  And maybe they are contemplating reconciliation.  And no, the kids weren't there.  Thoughts?
BONUS: Vanessa has been spending lots of girl time with her friend Monica lately.  Monica said previously the two had been friends for a while and even more so when her hubby Shannon Brown played for the Lakers.  V was spotted at Monica's table at Clive Davis' pre-Grammy party this past Saturday night: