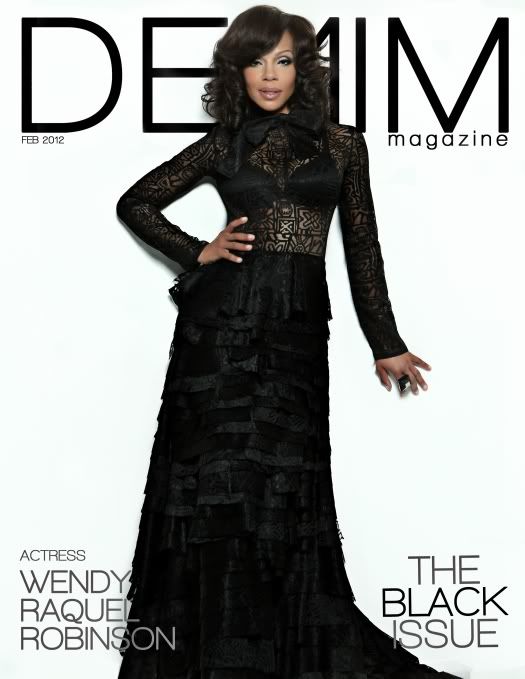 BET's "The Game" actress Wendy Raquel Robinson is looking fab on the cover of DENIM Magazine's February "BLACK ISSUE."  Find out what she says about her tv character and the backlash the show gets......
For the February 2012 issue of DENIM Magazine, which they dubbed "The Black Issue," Wendy Raquel Robinson talked about the backlash the show sometimes receives and how she handles her alter ego.  Here are the highlights:
DENIM:  While "The Game" is receiving record ratings since its return last season, there is still a bit of backlash.  How do you and the cast handle negativity towards the show?
WRR: You know people are always looking for something fresh- something new.  The criticism last year was that we [The Game] were moving too fast. Now we're moving too slow.  We have 22 episodes and it has to build up. It's hard for me to watch the show to see where improvement is needed- I mean if we're in it we don't see it.

DENIM: Do you ever see pieces of yourself in your role as Tasha Mack?  If so, in what ways are you similar?
WRR: Well I do have an alter-ego similar to Tasha Mack! [laughs] Her name is Miss Wendy! Miss Wendy about her business and will snap.  She crazy and wants things done her way! [laughs]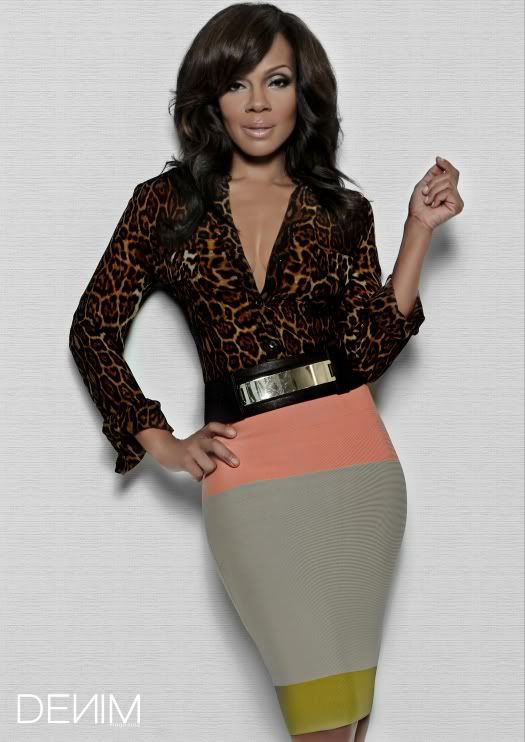 She looks great in the mag and loving this last mashup look. 
Photos by Will Sterling / Styling by J.Bolin / Annie Funn /  Goo Goo Atkins / Mua by Antonio "Maxi" Maximo / Hair by Chris Gees