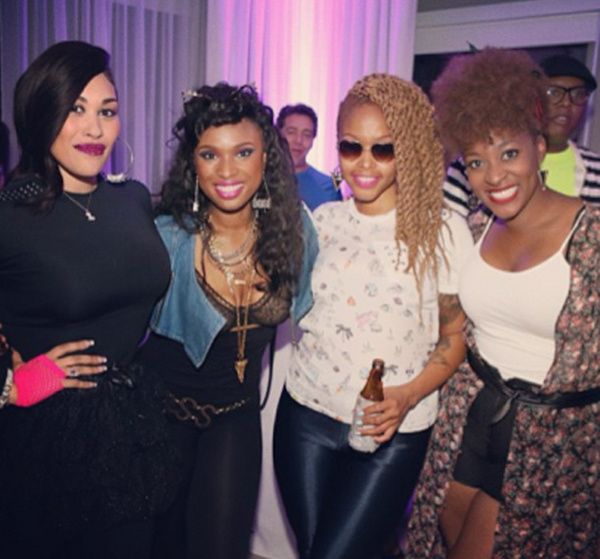 Jennifer Hudson celebrated her 32nd brithday recently and we have party pics from the big event!  See Jen party with KeKe Wyatt, Chrisette Michele and OWN's newest reality star Kiyah Wright inside!
Oscar-winning actress Jennifer Hudson celebrated her 32nd birthday in Chicago with a huge 80s/90s party attended by her close family and friends.  "R&B Divas ATL" star KeKe Wyatt was among the celebs, tweeting, "Had to come to the Chi & show my girl some love Happy Birthday @iamjhud #80/90'spartyFollow".
Gospel singer Jessica Reedy and "A Couple Of Forevers" singer Chrisette Michele were also among the talented ladies who toasted Jen (atop).
 
Hairstylist Kiyah Wright, who's starring in the new OWN series "Crazy.Sexy.Life" was also among the fab partiers.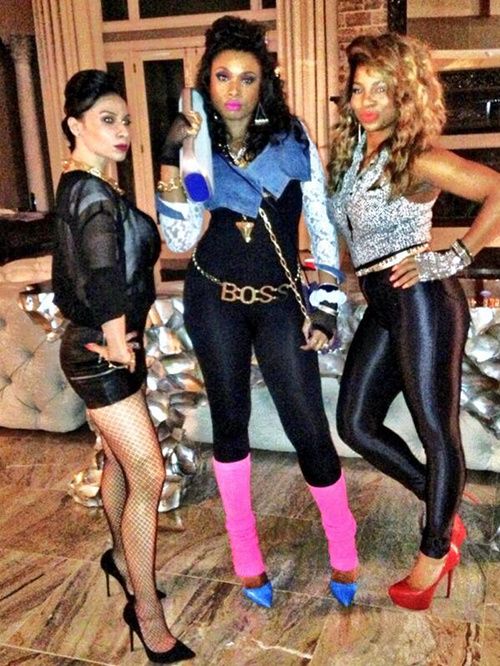 And in case you're wondering what David Otunga gave Jen for her birthday, he tweeted, "Lol I guess tonight will be "lots of horizontal cardio" happy bday" ......LATER, he added,"Celebrated Jenny's Birthday into the morning + 3 hours sleep= Exhausted".
Sounds like he and Jen had a long night of "cardio".
Watch the birthday recap below and see clips of Jen, KeKe, Chrisette and Jessia singing:
Photos via IamjHud Instagram/KiyahWright Instagram/ KekeWyatt Instagram