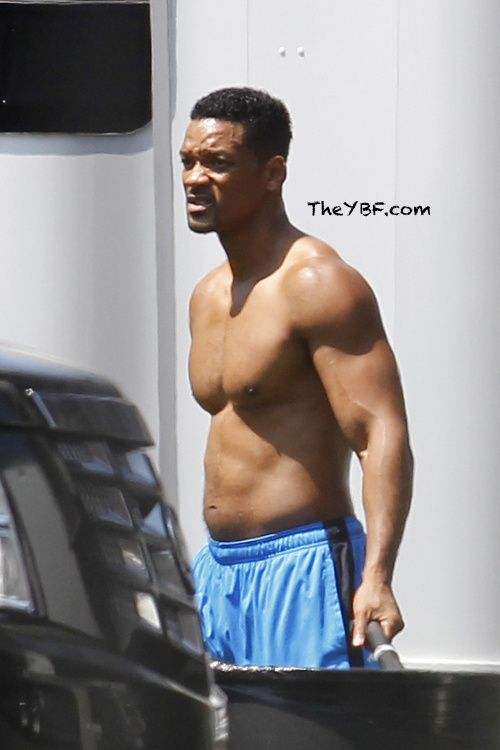 Will Smith was spotted working out and flexing his abs and pecs during a recent movie shoot down in New Orleans.  Find out what he's filming inside and see Russell Simmons blast Andre Leon Talley for his "back row" approach to Blacks and gays in fashion.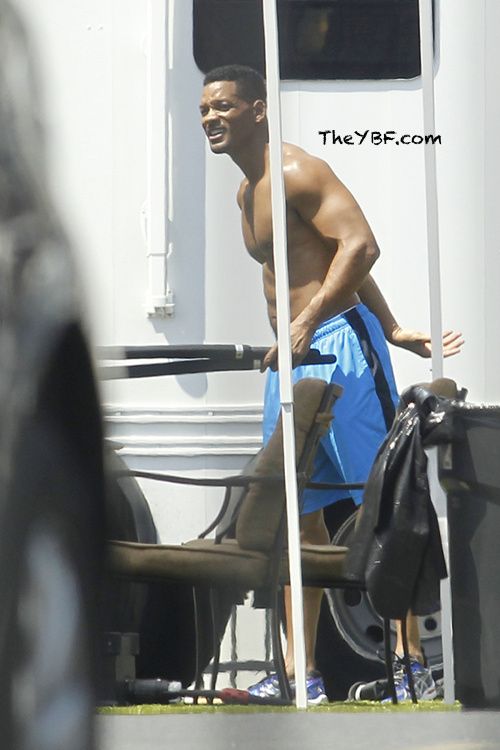 Earlier today, the paparazzi took several shots of Will Smith, who's looking extra buff, on the set of his latest film Focus. 
Set in New Orleans (and Buenos Aires), Will plays a con man who falls for a rookie con artist, Margot Robbie, while he's planning an elaborate theft. In between scenes, Will worked out with his trainer to maintain his movie star bod.  We like what we see.....
And in fashion beefs........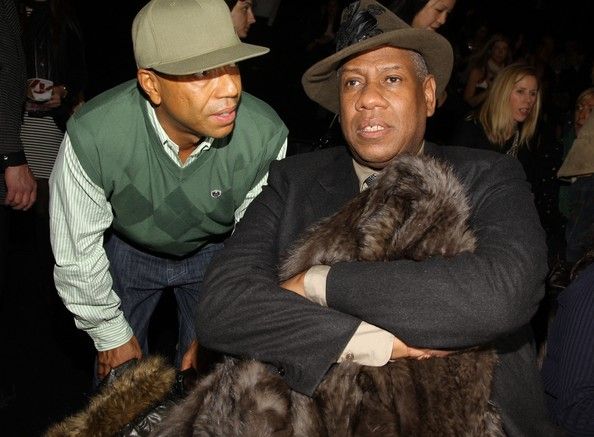 Furs and cufflinks are flying across the room (and the internet) as fashion power houses Andre Leon Talley and Russell Simmons are involved in a nasty war of words.  
We told you about Andre Leon Talley suggesting that Russell be banned from the front rows of fashion and now Russell is having his say. Pulls out folding chair......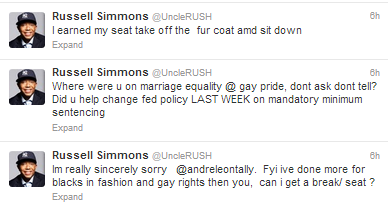 Bloop.
Does Uncle Russ make valid points.  Some may say Andre is clearly sitting on the back row for gay rights (refusing to identify as gay) and we don't recall him putting his neck on the line when Bethann, Naomi and Imancalled out the nation's top designers for the lack of diversity on the runway.  Even though he did co-sign later in an interview. 
The Randomness:
1.  Kanye West actually CHARGED for that July run-in with a paparazzo.  STORY
Photos via PCN/Getty