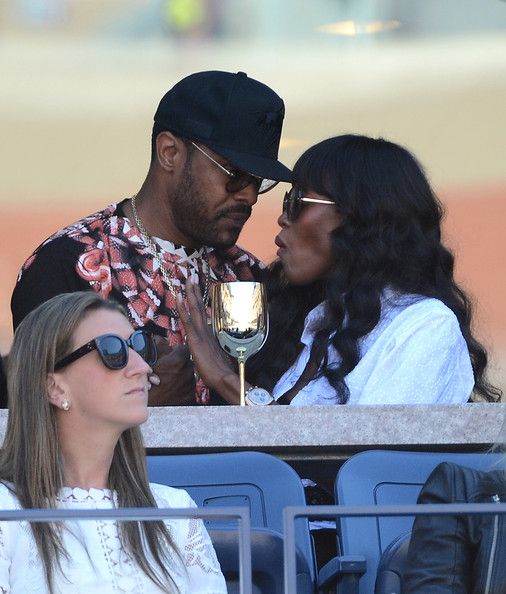 Maxwell loves himself a model.  And Naomi Campbell loves herself a sexy man.  So maybe we shouldn't be as surprised as we are to see them getting extra cozy at the U.S. Open recently.
Peep the interesting pics inside...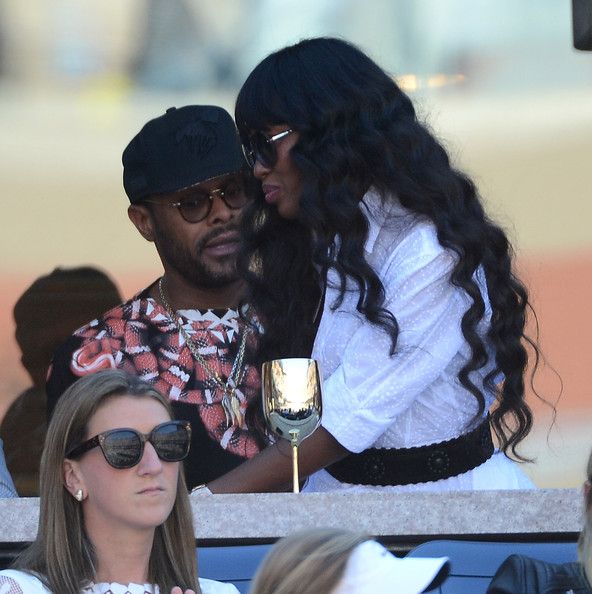 While #1 ranked Serena was kicking ass on the court against N.Li yesterday, Naomi Campbell & Maxwell were worried about something else.  Getting at each others' asses....
Naomi was spotted thisclose to Maxwell, seemingly sitting on his lap, while they chilled in the Moet suite at Arthur Ashe Stadium yesterday.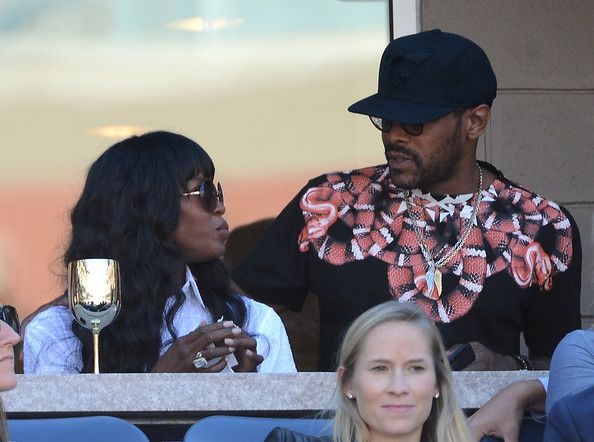 The two looked to be having flirty convo, close whispers, and lips damn near touching while talking.  Hmmm.  Now that Naomi's single, chick might just be on the prowl.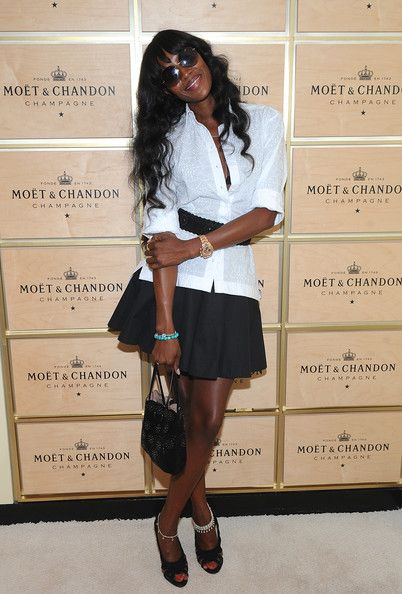 And if we looked this effortless hot every damn day, we would be too. 
We're keeping out eye on these two....
By the way, Maxwell and Boris Kodjoe were having a little boys night last night.  And wen they rolled ot the US Open, they seemed to be on the hunt for women's affection.  The singer Instagrammed the above pic saying:
@theboriskhojoe takes my shine again.. camilla stares longingly nicole where you at boo?
Mmhmm....
Photos: Wireimage, Maxwell's IG