NY Knicks shooting guard J.R. Smith has been suspended for 5-games following a positive drug test.  Get the deets inside and find out about Chad Ochocinco heading back into the workforce....
Lamar Odom isn't the only NBA baller with high-profile drug issues.  Today, J.R. Smith, the heavily-tattooed shooting guard for the NY Knicks, was hit with a 5-game suspension for violating the NBA's anti-drug policy.  Though the league did not detail the nature of the "drug" use, Yahoo! Sports reported that J.R. tested positive for marijuana.
We're not defending him for breaking the rules, but it should be noted that J.R. had patellar tendon surgery and an arthroscopy for a tear to the lateral meniscus of his left knee in July.  That sounds like it might hurt.  Maybe the Tylenol the doctors prescribed him wasn't strong enough and he needed a little extra feel good?  Just giving this dude the benefit of the doubt....
As it stands now, J.R.-- who K.Michelle allegedly wrote her hoodtastic revenge track "The Right One" about -- was ALREADY expected to miss 12 to 16 weeks because of his injury, and his 5-game suspension will start once he's cleared to play again.
Ron Klempner, the acting executive director of the National Basketball Players Association, said
"There is a collectively-bargained process in place, established by the NBA and the Players Association, and until that process has played itself out, it would be inappropriate for the NBA or J.R. to make further statements about the matter. We all look forward to a resolution in due course."
During the offseason, J.R. signed a signed a three-year contract extension with the team worth $17 million.
In other sports news....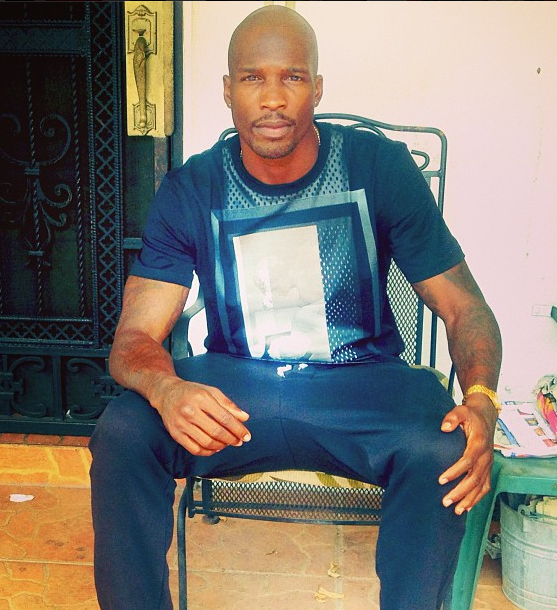 Chad Ochocinco has a new "paying" gig!  The last we heard, Chad lost his job as a Miami Dolphins player after he head-butted his ex-wife Evelyn Lozada.  But now, things are looking up for the former baller.
He recently tweeted about a new gig at CBS Sports.....
Congrats Chad!
Photos via Getty/Chad Ochocinco's Instagram