Drake and Rihanna partied it up his Grammy afterparty, shortly after she hit the stage at House Of Blues.  See the party people inside along with Gabby Union, Savannah Brinson, Tyga, Ameriie and Matt Barnes & Gloria Govan....
After the Grammys, Rihanna performed at the Three Six Zero & Roc Nation Benefit at House of Blues Sunset Strip in West Hollywood. 
And afterwards....
Rihanna went over to the Greystone Manor Club for the Grey Goose, Grand Tactics & JL Nights Presents The Take Care Grammy Party Hosted By Drake.  And her brother Rorrey rolled with her.
Drake clearly enjoyed the Grey Goose sponsorship.
Gabrielle Union
and
Savannah Brinson
tweeted a few pics of themselves getting down at the party. 
Matt Barnes was there with Gloria Govan.  Holding hand and all.  So much for that breakup.  She said they've been "dating again" but clearly things have escalated.
Carl Payne
was getting his grown man on.....but the thick beard DOES NOT work for him.  Trim it please!
A slim and trim
Marsha Ambrosius
rocked a strawberry blonde coif and sparkling dress.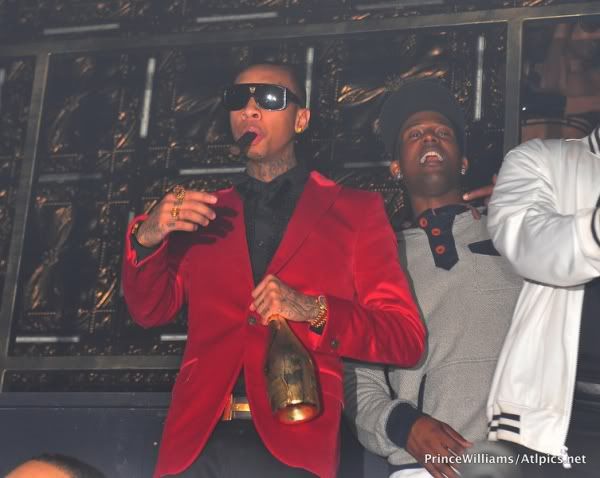 Tyga got his party on. No Blac Chyna?
And Ameriie was there too.  But about this hair....not loving it.  Getting a Star Trek vibe..
Photos via Valerie Macon/Getty Images North America/Price Williams/ATLPics.net