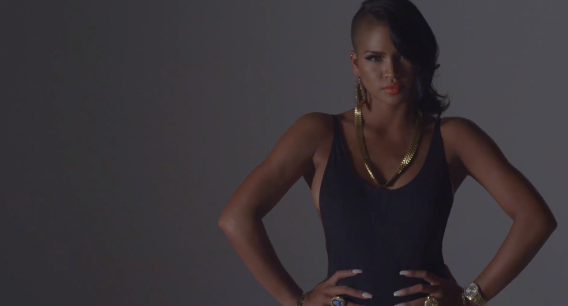 Cassie is back with a new video for her RockAByeBaby mixtape track "I Know What You Want."  Check out the minimalist visuals inside...
Bad Boy's new first lady, Cassie, is giving her fans new visuals to drool over.  But the actual track is her usual talk-over-a-hood-beat style. 
The video, directed by Chris Latouche and Jayohh, has some special effects while Cassie remains her sexy self and does some movements in front of a grey backdrop.  And she ends up pouring some Ciroc, of course, over some of her models.
Peep the video below: